Displayed below are some selected recent viaLibri matches for books published in 1910
Three typical houses for real estate subdivision for Mr. E. C Waller, River Forest, 1909. Pl. XLVIII.
Berlin: Ernst Wasmuth, 1910.(). Original lithograph on 4-ply, wove, grey paper. 15.94 x 25.25" (40.5 x 64 cm). Artist's embossed stamp bottom corner. Archival mat and backing.Provenance: The Prairie Avenue Bookshop, Chicago. The Bookshop recently closed and Wittenborn Art Books has taken over the distribution of the Wasmuth plates.  Many of these were acquired from Wright's apprentices and bear the marginal water stains from the famous fire of 1914, which destroyed the architect's home and studio and most of the edition. Text and title in German/Deutsch. Finely toned and exhibits marginal/edge wear. VG. Dover (XLVIIIa); Hitchcock (1942) pg. 118 E.C. Waller "small houses for rent . . . $3500 each; Brooks (1966) p. 202
[Bookseller:
Wittenborn Art Books
]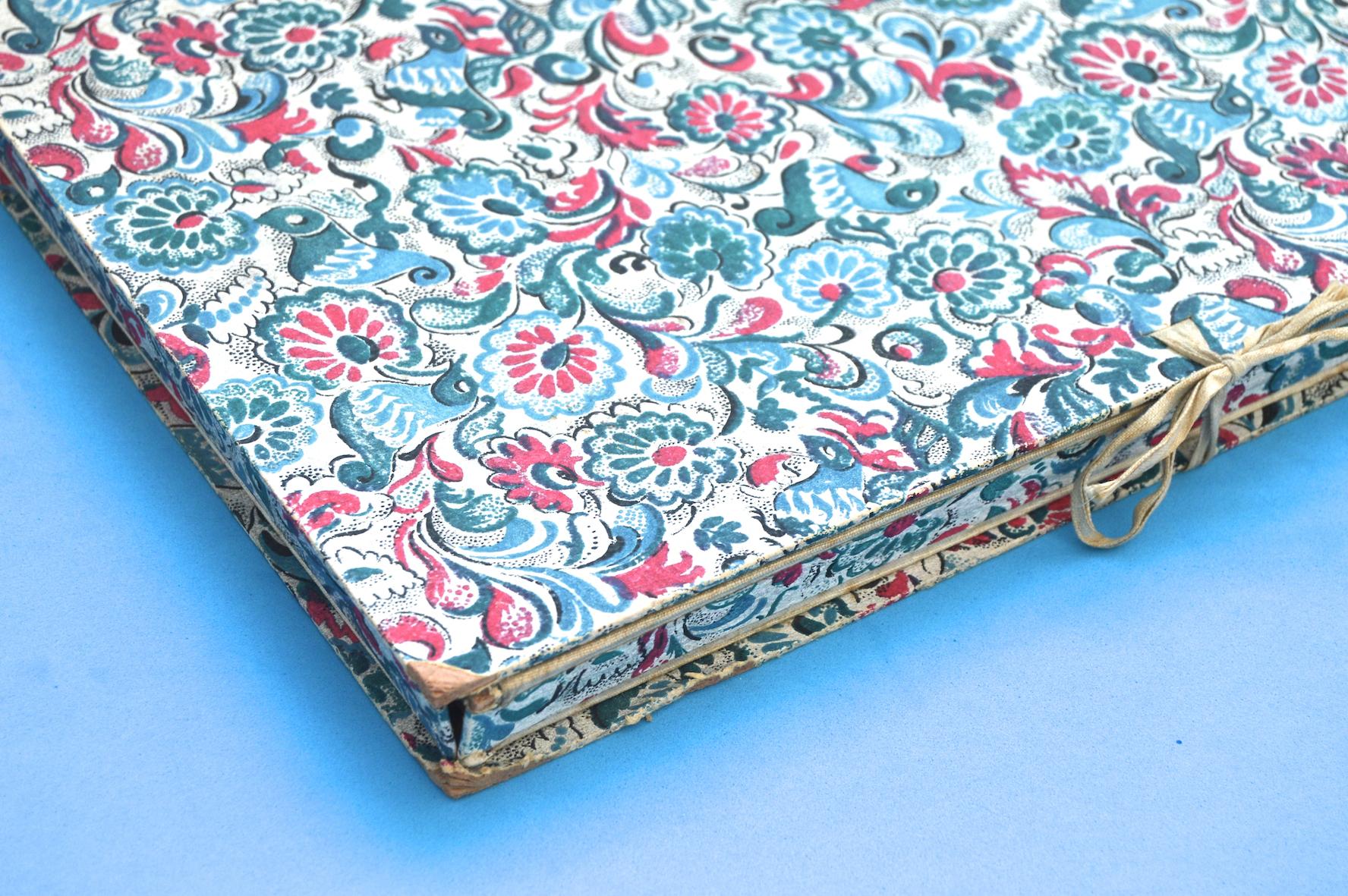 Modes et Manières du Jour, à Paris, à la Fin du 18ème Siècle et au Commencement du 19ème; Collection de 52 Gravures Coloriées
Paris: E. Gosselin 1910 - [Para pedidos desde fuera de España, por favor, consulte las condiciones de venta y envío, tipo B. / For orders to be delivered outside Spain, please, let you see our sale and shipping terms, type B. / Pour les commandes à livrer hors d'Espagne, s'il vous plait, voyez les conditions de vente et de livraison, type B.].- // Folio, (324x253 mm); huella (182x125 mm.); grabado (155x106 mm).- 53 grabadoss, de los que 1 portada grabada y 52 grabados al aguafuerte, coloreados a mano. Los dos primeros encabezados uno 'Modes et Manieres du Jour' y el otro 'Manieres et Modes'. En los dos últimos figura 'Modes et Manières'. En algunos consta consta ''G.', 'E.G', o 'Gosselin'. Algunos están fechados en 1897, 1901, 1902 y 1903.- // Encuadernado de época en carpeta de cartón con solapas forrada en papel de motivo avícola y floral, con cierre de lazo. Cantos levemente rozados. La portada presenta un leve oscurecimiento en el área no protegida por las solapas de la carpeta. Grabados en estado inmaculado.- // Proc.: Sin datos.- // Refs.: Para la ed. original, Colas, 914; Delteil, p. 93-4; Gaudriault, pp. 276-279; Monod, II, p. 6.- // El admirado Debucourt publicó sus 'Modes et Manières du Jour' con el editor Pierre La Mésangère, que a su vez publicaba el 'Journal des Dames et des Modes' (1797-1839). La celebridad que alcanzó esta colección hizo que, en 1893, Ed Gosselin inicase una reproducción de los grabados, tallándolos de nuevo, en una afición que se prolongó más de quince años hasta que, por fin, los publicó en 1910, como lo recogió la 'Revue de Synthese historique' al anunciar que "Vient de paraître chez GOSSELIN, marchand d'estampes, quai des Grands- Augustins, 51, la suite rarissime des 'Modes et Manières du Jour' de P.-L. Debucourt, regravée et coloriée par lui, imprimée sur les papiers de l'époque". [Attributes: Hard Cover]
[Bookseller:
Andarto B.
]
Au théâtre. Troisième série
Paul Ollendorff 1910 - - Paul Ollendorff, Paris 1910, 12x19cm, broché. - Edition originale. Envoi autographe signé de Léon Blum à Gaston Chérau. Une habile restauration en tête du dos, trace de décharge de papier adhésif ayant initialement servi à restaurer une déchirure en tête du premier plat et qui a été reriré par la suite, légers manques angulaires sur les plats. [AUTOMATIC ENGLISH TRANSLATION FOLLOWS] first edition. Autograph signed by Léon Blum to Gaston Chérau. A skillful restoration of the back, a trace of adhesive paper discharge that initially served to restore a tear at the head of the first board and which was subsequently re-ripened, three slight angular deficiencies on the boards. [Attributes: First Edition; Signed Copy; Soft Cover]
[Bookseller:
Librairie Le Feu Follet
]
THE YOUNGER CHOIR
New York: Moods Publishing(1910). First Edition, Full parchment lettered in gilt. Copy #16 of only 50 autographed copies of a total edition of 500. This copy SIGNED by 22 contributors including the editor, Edwin Markham, Louis Untermeyer, and Joyce Kilmer, a very scarce autograph as he was killed in World War I. This anthology predates both Kilmer's and Untermeyer's first books. Corners worn, some typical edgewear. Front hinge cracked., Full parchment, Paper on spine largely lacking; contents Very Good
[Bookseller:
Charles Agvent, ABAA
]