Recently found by viaLibri....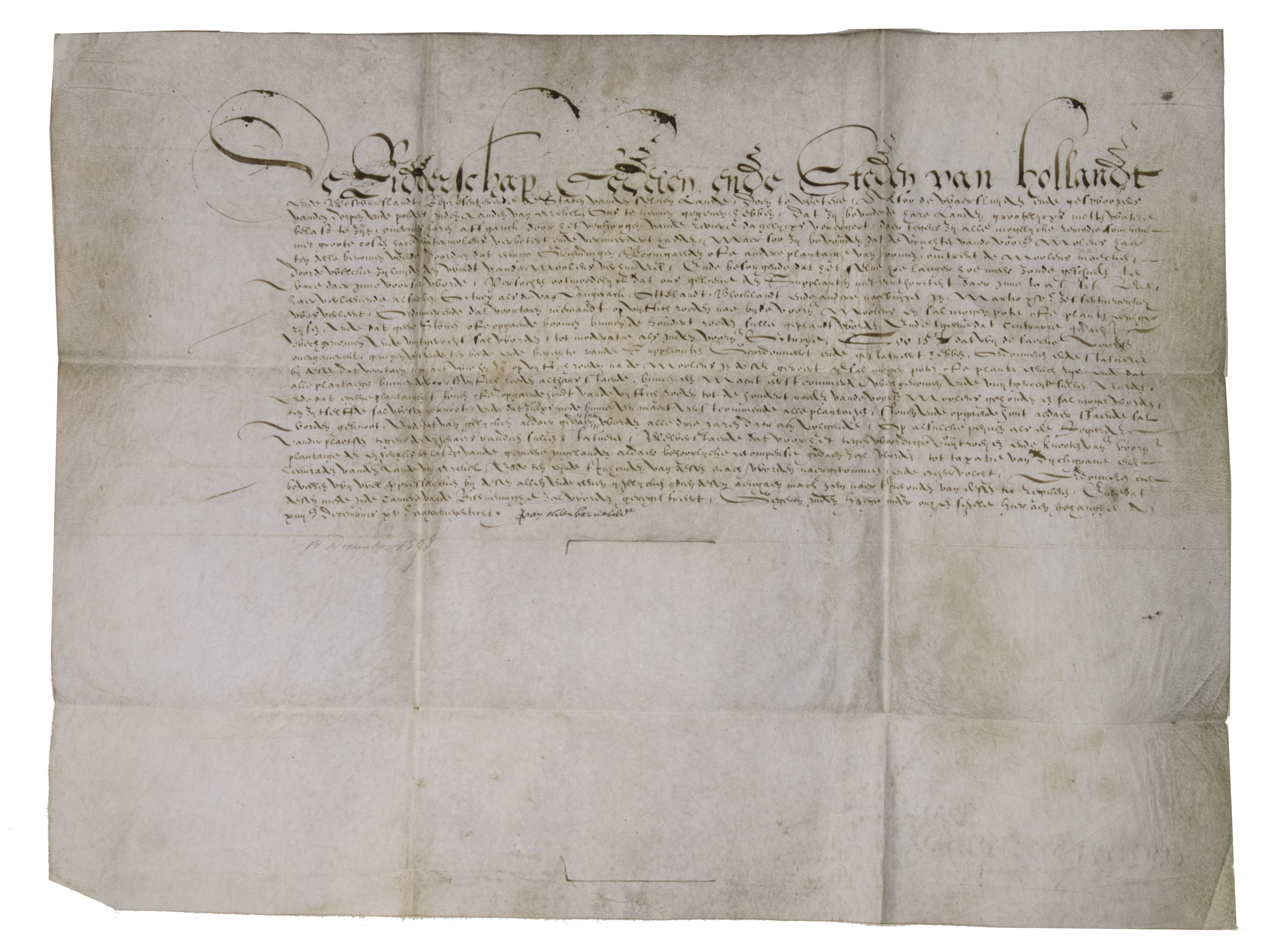 Ordinance forbidding the planting of trees around windmills in the Land van Arkel (in the southwestern corner of the province of Holland) and requiring the removal of existing trees].The Hague, 14 December 1598. Manuscript document in Dutch in brown ink on the skin side of a single piece of sheepskin parchment (36 x 48 cm, folded to 14 x 19 cm).
Original official ordinance by the knighthood, noblemen and cities of the province of Holland representing the States of Holland (signed by the great statesman Johan van Oldenbarnevelt), giving a detailed picture of the careful balance that had to be struck between individual rights and general good in maintaining the reclaimed Dutch polder lands in the 16th century, in this case concerning water control in the Land van Arkel, a region around the towns of Arkel and Gorinchem and some villages and polder lands to their north and east. The officials had already taken all measures they could independently, improving the existing windmills and building new ones to pump the rising water up into the rivers, but the windmills were unable to perform optimally because willows, orchards and other planted trees on private properties around the windmills were interfering with the wind. The request was granted by the present ordinance. It gave them the authority to forbid further planting within 50 roeden (about 200 metres) of a windmill and to demand the removal of trees already planted within that distance.Although the document itself explicitly refers to the attached seal, no trace of it survives except for the slit cut through the two layers of parchment below the text. The document is in very good condition, with only very minor wear along the folds. An unusually informative ordinance for clearing trees around windmills.
Bookseller:
ASHER Rare Books
[t Goy Houten, Netherlands]
Search for more books on viaLibri