Recently found by viaLibri....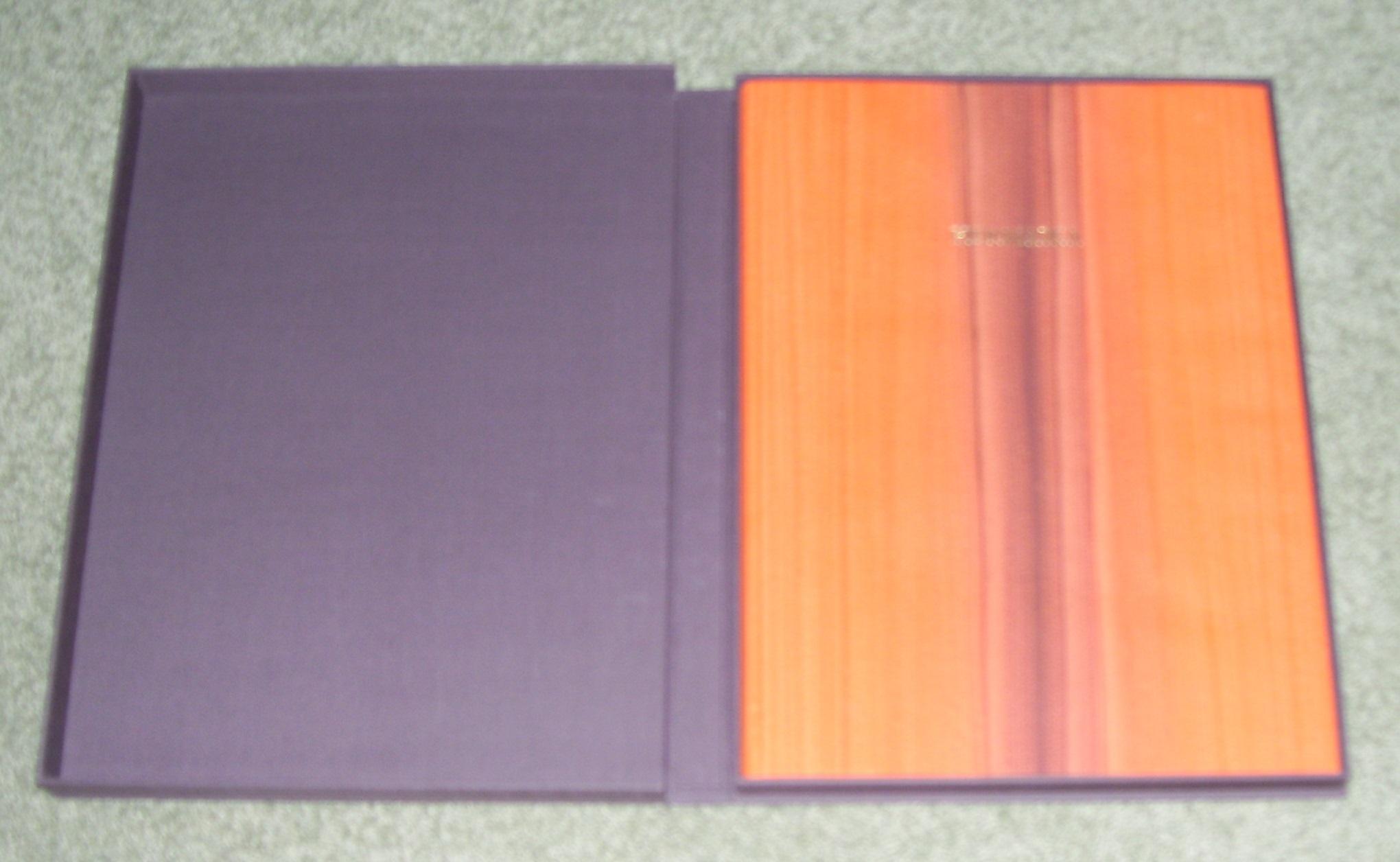 Hermaika Twenty Eight Drawings & A Woodcut By Leonard Baskin.
The Eremite Press, 1986. Number 19 of 20 special copies with 2 signed & numbered woodcuts, 1 hand painted by Baskin; (of a total of 75 copies). [Colophon]: "Seventy Five copies of Hermaika were printed during the summer of 1986. The work was achieved photo-lithographically by Gail Alt & Roberta Bannister at the Oxbow Press, Amherst. The woodcut was printed from the block by Daniel Keleher at the Wild Carrot Letterpress, Hadley. The Binding was executed by David Bourbeau, Easthampton. Copies 1-20 [this copy] have a second impression of the woodcut [here numbered xix/xx] hand painted by Leonard Baskin. [signed] Leonard Baskin". 11 x 15", unnumbered pages with 26 illustrations printed in black on white or smaller gray papers + 2 signed woodcuts. Hand painted woodcut shows some curling to both ends of paper. Bound in Orange & brown-toned paste paper over thin boards, title in gold letters on front cover; in a dark brown, cloth-covered clam-shell box with orange paste paper title labels, with gilt titles on spine & front cover, the upper spine of the box shows two small dark spots. Fine. Baskin's preface regarding herms, is printed in a typographical version of a herm: "In ancient Greece boundaries were demarked by stone shafts. Hermes was the god of boundaries. Inevitably heads of Hermes were carved at the tops of those pillars; thereafter, as an act of hommage, the heads of other gods, and with time's lapsing, a portrait convention developed, with manifold examples familiar to us. [.] In later Roman times all manner of fanciful herms were made and used as ornaments in gardens, … [Click Below for Full Description]
Bookseller:
Peter Keisogloff Rare Books, Inc.
[Brecksville, OH, U.S.A.]
Search for more books on viaLibri