Displayed below are some selected recent viaLibri matches for books published in 1690
[1690] 22-1/2" x 19-1/2"- 57.1 x 49.5 cm. Copper engraved map hand coloured in outline.
Bookseller:
Webster's Fine Books & Maps, ABAC, ILAB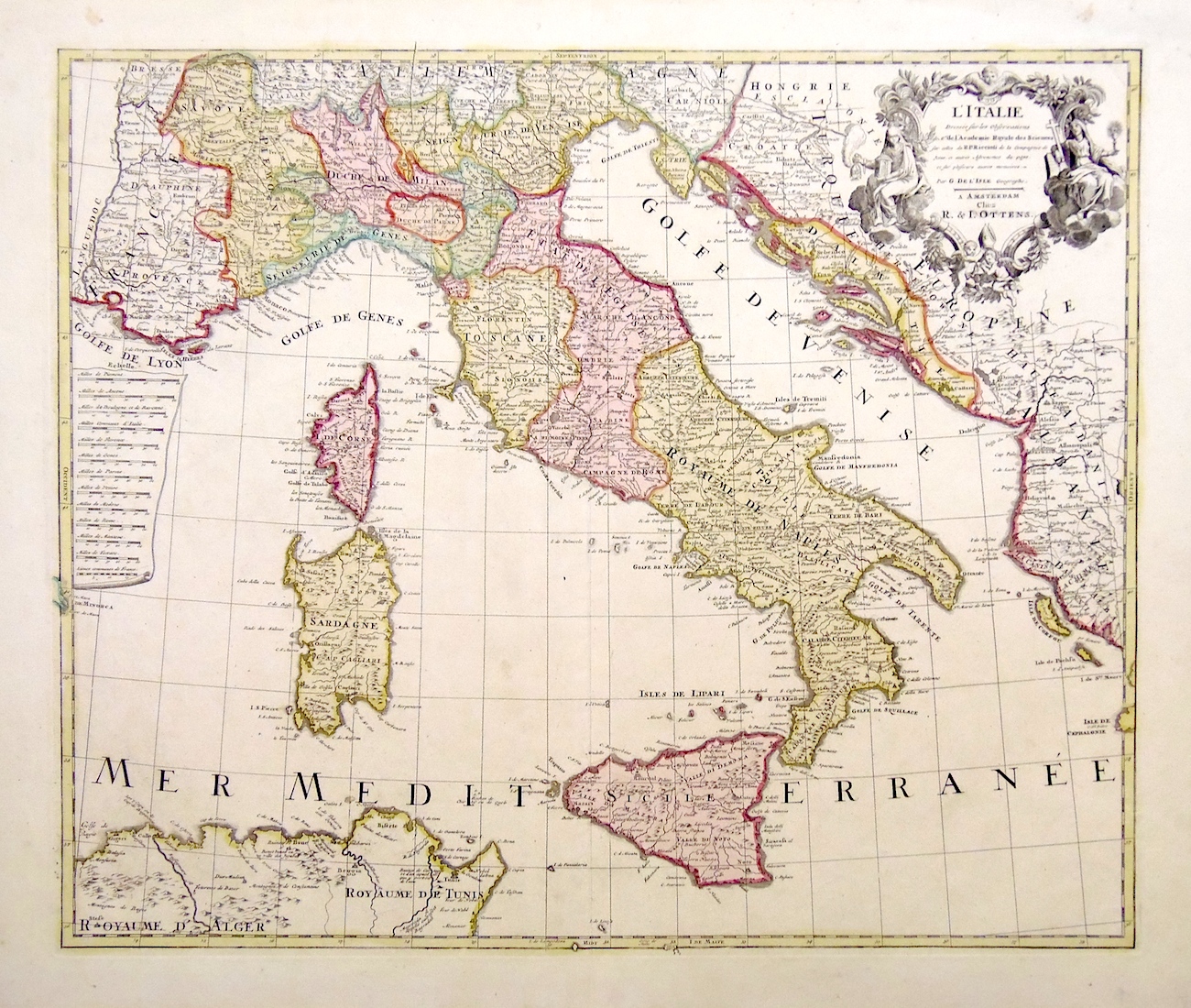 Amsterdam 1690 - Incisione in rame, colore d'epoca a tutto campo, 465x560. Bellissimo esemplare.
Bookseller:
libreria antiquaria perini Sas di Perini
Rome, c. 1690. Copper engraving, two sheets which can be joined, 43 x 57 cms and 43 x 59 cms, engraved after Cantelli da Vignola by A.Barbey, black and white as issued, slightly trimmed, blank verso. From Mercurio geografico, an unusual and finely engraved work. Map
Bookseller:
Bryars and Bryars
ca. 1690. Motivmass: 15,5x34,7 Blattmass: 19,0x45,0 Kupferstich Schwarzweiß.
Bookseller:
Conzen Kunsthandel Düsseldorf GbR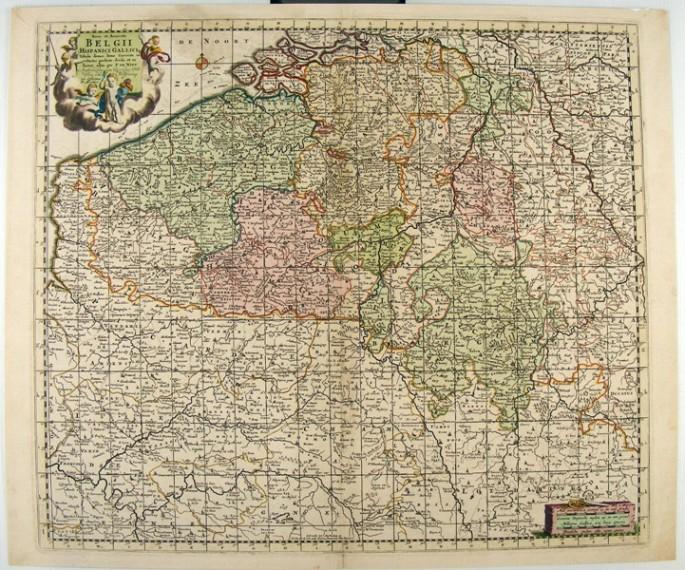 Kupferstich-Karte von F. de Wit bei P. Mortier, Amsterdam ca. 1690, alt grenz- und flächenkoloriert. 46,5 x 54 cm. Links oben ebenfalls altkolorierte Titelkartusche, gehalten von drei Putti, davor zwei weitere Putti mit Waffen. Rechts unten Meilenzeigerkartusche. Gradnetz. Unten Mitte mit dem Druckervermerk "Gedruckt tot Amsterdam by Frederick de Wit inde Kalverstraet inde Witte Pascaert". Das Druckprivileg für Holland und Westfriesland wurde Frederick de Wit 1689 erteilt.
Bookseller:
Antiquariat Peter Fritzen
[Trier, Germany]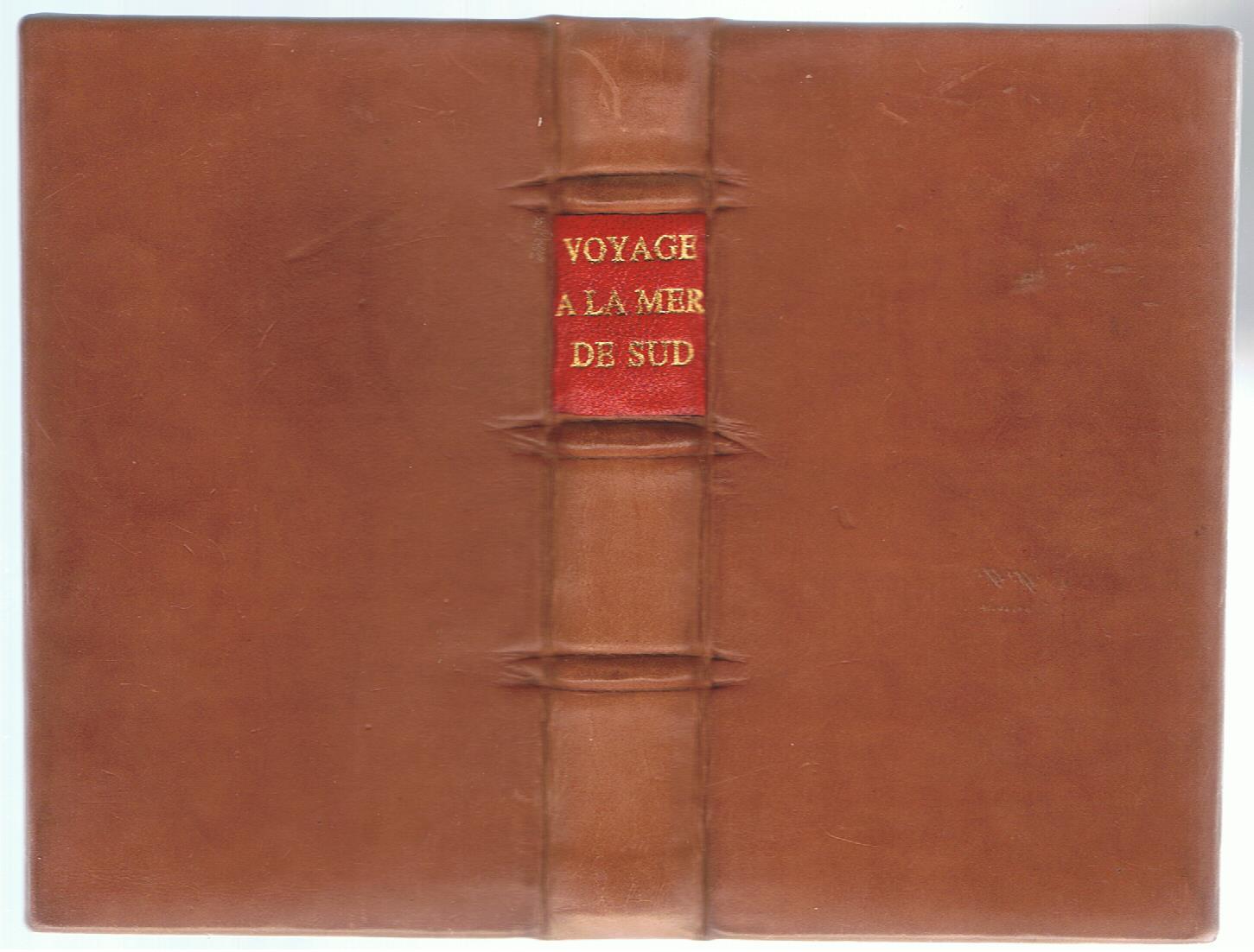 Paris: Jean Baptiste Coignard, 1690. Book. Very Good. Full-Leather. Second Edition. 24mo - over 5" - 5¾" tall. [16], 272 pages. Nice new leather binding, Gilt spine title Voyage a la Mer de Sud. Title page and 2 other pages have expertly done paper repairs on the margins, first page of the dedication has a few old library number, no other markings. One of the very few first hand accounts of the buccaneers in the 17th century. Written by a French nobleman, Sieur Raveneau de Lussan. He belonged to a noble but impoverished family, and embraced a military career at the age of fourteen. In 1679 he embarked for Santo Domingo in search of fortune, but was unsuccessful, and joined the buccaneers under Cornelius Laurent, sailing from Petit-Goave, 22 November, 1684. He soon left Laurent at the head of a band of his own, and in 1685 pillaged the town of Realejo in Guatemala. In 1686 his band took part in the capture of Grenada, and, not finding the booty they expected, set fire to the city. After this Lussan separated from the English pirates, but he joined them again for the purpose of attacking Guayaquil, which they took with much booty. Lussan and a part of his followers then sailed for Tehuantepec, which they captured, and went as far north as Acapulco. They returned to Mapala, a port north of Realejo, and deliberated on the route they should take to reach the Antilles. It was agreed to march to Nueva Segovia, a town situated on the Yarn or Cape river, which empties into the Atlantic. Of this expedition Voltaire said : "The retreat of the ten thousand will always be more celebrate … [Click Below for Full Description]
Bookseller:
Tinakori Books
[Lower Hutt, New Zealand]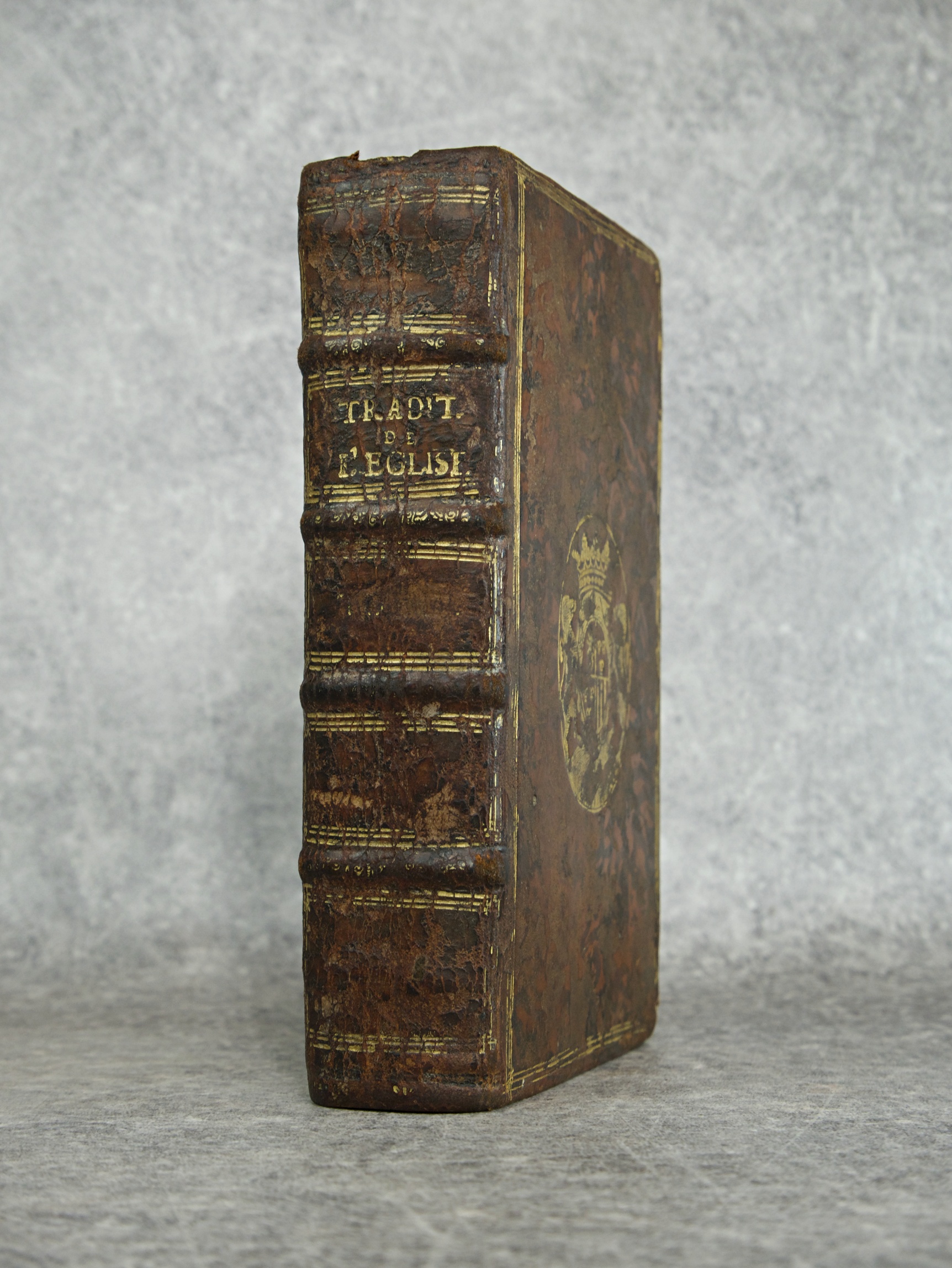 1690 - A COLOGNE. CHEZ NICOLAS SCHOUTEN. 1690. IN-12 (10,5 X 16,2 X 4 CENTIMETRES ENVIRON) DE (36) + 559 ET (1) PAGES, RELIURE D'EPOQUE PLEIN VEAU MARBRE, DOS A QUATRE NERFS, TITRE DORE, PLATS ENCADRES D'UN TRIPLE FILET DORE, AVEC ARMES DOREES AUX CENTRES DES PLATS. AUX ARMES D'USSON DE BONNAC (COMTE DE FOIX). FER REPRODUIT CHEZ OLIVIER, HERMAL ET ROTON, 1795. (QUERARD. SUPERCHERIES. II. 170). TRACES D'USURE EXTERIEURE, ARMES EN PARTIE DEDOREES, SINON BON EXEMPLAIRE DE CET OUVRAGE PEU COURANT. [Attributes: Hard Cover]
Bookseller:
Librairie du Château de Capens
[France]