Recently found by viaLibri....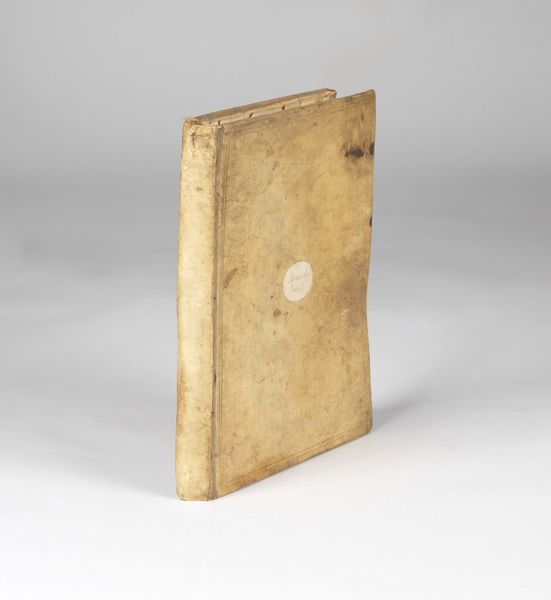 A Handsome Mid-Eighteenth Century Manuscript Receipt Book, consisting of 129 recipes for desserts and sweets.
[c.1760]. 5pp ms. contents, 69pp ms. on numbered 4to leaves watermarked Pro Patria, all in a single decorative hand, with an additional 4pp ms., 3pp of which are in two different hands. Bound with additional blanks in contemp. full vellum, later paper label inscribed 'Apricots page 11' on front board; sl. soiled, hinges sl. cracked but remaining very firm. v.g. Written almost entirely in a single decorative hand this anonymous manuscript provides a wonderful insight into the world of mid-eighteenth century English desserts and sweets. Initially, the recipes are ordered by fruit, pages 2 and 3 for example including three recipes for gooseberries ('gooseberry clear cakes'), pages 4 to 6, seven cherry recipes ('To dry cherry's in bunches'), pages 15 to 21 ten recipes for 'plumbs' ('To dry green plumbs'), and so on. Other fruits include 'apricocks', raspberries, currents, peaches, pomegranates, figs, barberries, apples, quinces, oranges and lemons. From the preservation and use of fruit, the receipts then diversify into cakes, creams, puffs, jellies, chips, drops and 'biskett's'. Receipts include: 'To make honeycomb cakes of orange flower, violets or cowslip', 'ratefea puffs', 'chocolate puffs' and 'chocolate cream', 'wormwood cakes', 'rock sugar', 'orange drops', 'round bisketts with coriander seeds', and 'Hartshorn jelly', amongst many others.
Bookseller:
Jarndyce, The 19th Century Booksellers
[London, United Kingdom]
Search for more books on viaLibri