Recently found by viaLibri....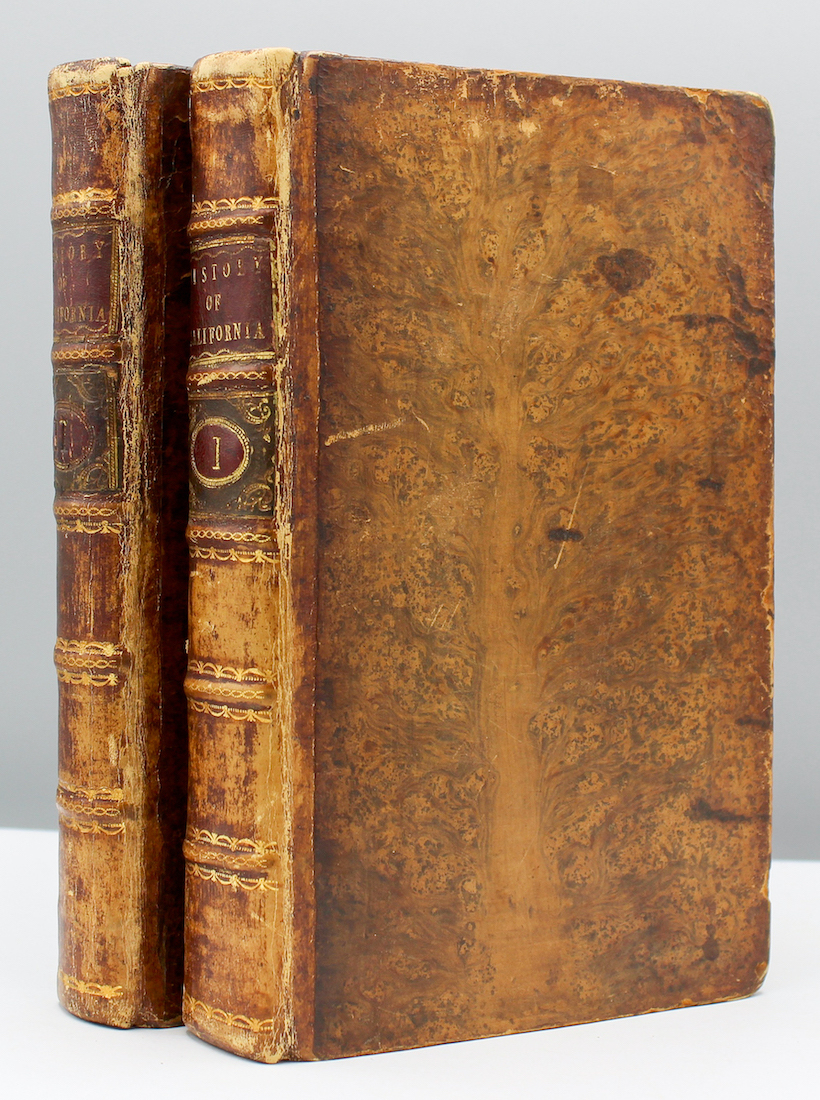 A Natural and Civil History of California: Containing an accurate Description of that CountryÉThe Customs of the Inhabitants.Together with Accounts of the several Voyages and Attempts made for settling California.Translated from the original Spanish of Miguel Venegas, a Mexican Jesuit, published at Madrid 1758 [sic.].
London: Printed for James Rivington and James Fletcher, 1759. ÒFirst attempt at a history of California. Based, by the anonymous editor, Father AndrŽs Marcos Burriel, on VenegasÕs 1739 MS., but incorporating information from other sources,Ó (Cowan). Wagner states that it Òcontains more on Lower California than almost any other book that had been published in one hundred and fifty years.Ó Cowan considers this work to be Òthe foundation of a library of Californiana.Ó Two volumes, octavo [20], 455; [8], 387 pp. With four engraved plates (including both frontispieces) and a folding map of Baja California. The plates in volume one are ÒWomen of CaliforniaÓ and ÒMen of CaliforniaÓ (frontispiece); plus ÒThe Cayote or FoxÓ and ÒThe Taye or California Deer.Ó The plates in volume two are ÒThe Manner of Curing the Sick in CaliforniaÓ and ÒSorcerers of CaliforniaÓ (frontispiece); plus ÒThe Martyrdom of Father CarrancoÓ and ÒThe Martyrdom of Father Tamaral.Ó Contemporary tree calf neatly rebacked to style preserving the original red and green spine labels. Spine stamped in gilt and with raised bands. Some rubbing to extremities and some light chipping to lower board of volume two. Bookplate of Pacific Voyages collector Kenneth E. Hill on front pastedown and contemporary ink signature to front flyleaf of volume one. Two small contemporary ink signatures to both title-pages. Fresh throughout despite some light offsetting and some toning to last few leaves of volume two. A very good, tight example of the most important early work on Baja California. First edition in English of the first hi … [Click Below for Full Description]
Bookseller:
Michael R. Thompson Books, A.B.A.A.
[Los Angeles, CA, U.S.A.]
Search for more books on viaLibri