Recently found by viaLibri....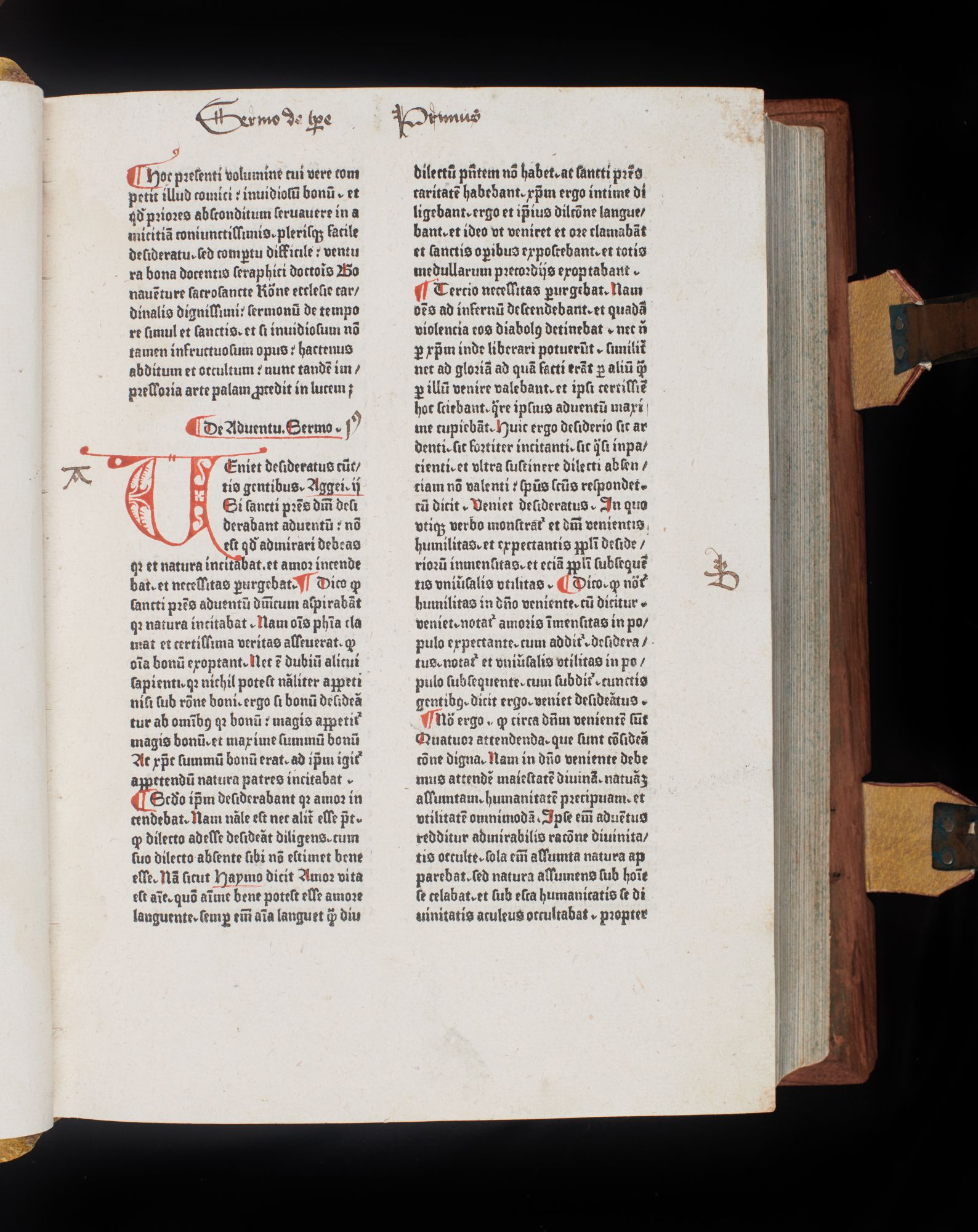 Sermones de tempore et de sanctis]
[Johannes de Vollenhoe], Zwolle, 1479. First Edition, first issue. Though long attributed to Saint Bonaventure, the majority of these two hundred sermons are by his contemporary, Servasanto da Faenza: "One of the most important thirteenth-century Franciscan authors" (Roest). His blend of theology, philosophy and popular themes appealed to lectors, preachers and catechists. The first part offers models for Sundays and high holy days and the second material for the commemoration of saints and martyrs and for special observances, like church dedications. This edition employed a unique numeric-alphabetic scheme, used only this once, for indicating the order of the leaves in cycles of twenty-four (starting after the index in front). In the first cycle of twenty-four leaves, an "i" occupies the center top of each recto, while the center top of the twenty-four facing versos bear a letter, progressing "a" to "z" plus "&". The second cycle of twenty-four leaves then begins with "ii" on the rectos facing a second alphabetic sequence "a" to "z" plus "&", and so on. AN EARLY READER PREPARED THIS COPY FOR STUDY AND REFERENCE. In this copy, the buyer effaced Vollenhoe's complex cues and supplanted them with his own manuscript finding aids. He penned headlines on the versos. He numbered the sermons in Arabic in the text, repeated the sermon number in roman in the upper right corner of the rectos and alphabetically lettered the margins ("a" to "k") to mark internal sermon divisions. The state of its type places the Sermons among Vollenhoe's earliest productions, which show "great technical … [Click Below for Full Description]
Bookseller:
Bruce McKittrick Rare Books, Inc.
[Narberth, PA, U.S.A.]
Search for more books on viaLibri