Recently found by viaLibri....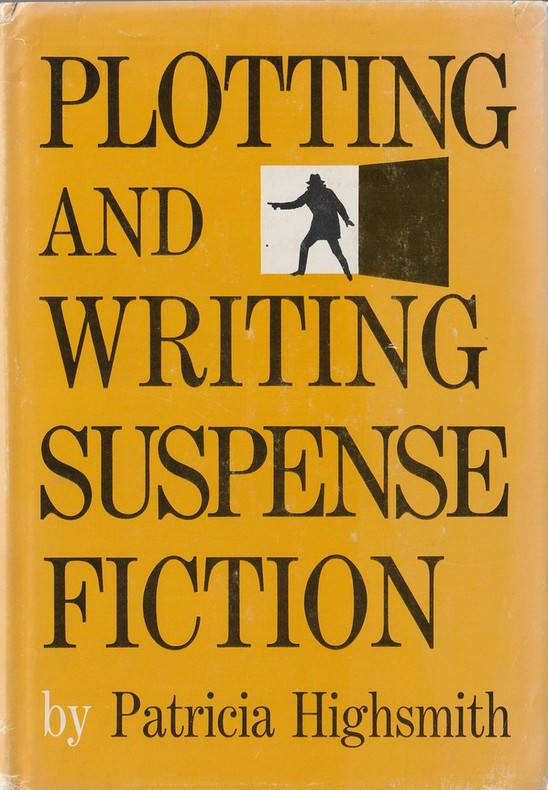 Plotting and Writing Suspense Fiction. ( Avec magnifique dédicace en angalis de Patricia Higsmith à Renée " Kitty Swanson " Narcejac ).
Etats-Unis, Boston, The Writer Incorporation 1966. In-12 cartonnage éditeur, pleine toile bleue, de 149 pages au format 14,5 x 20,3 cm. Couverture muette. Dos rond avec titre. Complet de la jaquette illustrée, en superbe état, avec dos légèrement pâli. Plats et intérieur frais, avec annotations et nombreux surlignages de Renée " Kitty Swanson " Narcejac. Rare édition originale américaine en superbe état de fraicheur. Précieux exemplaire enrichi d'une superbe dédicace autographe, signée et datée de Patricia Highsmith à l'épouse et collaboratrice de Thomas Narcejac, Renée Narcejac, dite Kitty Swanson : For dear Kitty, who likes writers, with much love from Pat, Suffolk. Feb. 1. 1966. Provenance idéale. Les dédicaces de Patricia Highsmith sont rares. Port gratuit pour la France ( En raison des nouvelles normes postales, les livres dont l'épaisseur dépasse les 3 cm seront expédiés obligatoirement en Colissimo avec un forfait ajouté de 7 € ) Port à la charge de l'Acheteur pour le reste du monde. Pour destinations extra-planétaire s'adresser à la NASA. Membre du Syndicat Lusitanien Amateurs Morues - Vente exclusivement par correspondance ! Le libraire ne reçoit que sur rendez-vous. Il est préférable de téléphoner avant tout déplacement.A PARTIR DU 1er JANVIER 2020 LES ENVOIS SERONT MAJORÉS DE 1,9 % ET SUITE AUX NOUVELLES TAXES MISES EN PLACE PAR LE GOUVERNEMENT AMÉRICAIN, ET À CAUSE DU BREXIT, LES ENVOIS SERONT MAJORÉS DE 7,50 € SUPPLÉMENTAIRES POUR LES ÉTATS-UNIS, ET DE 4,90 € POUR LE ROYAUME-UNI.
Verkäufer:
Librairie Victor Sevilla
[France, Paris]
Search for more books on viaLibri