Recently found by viaLibri....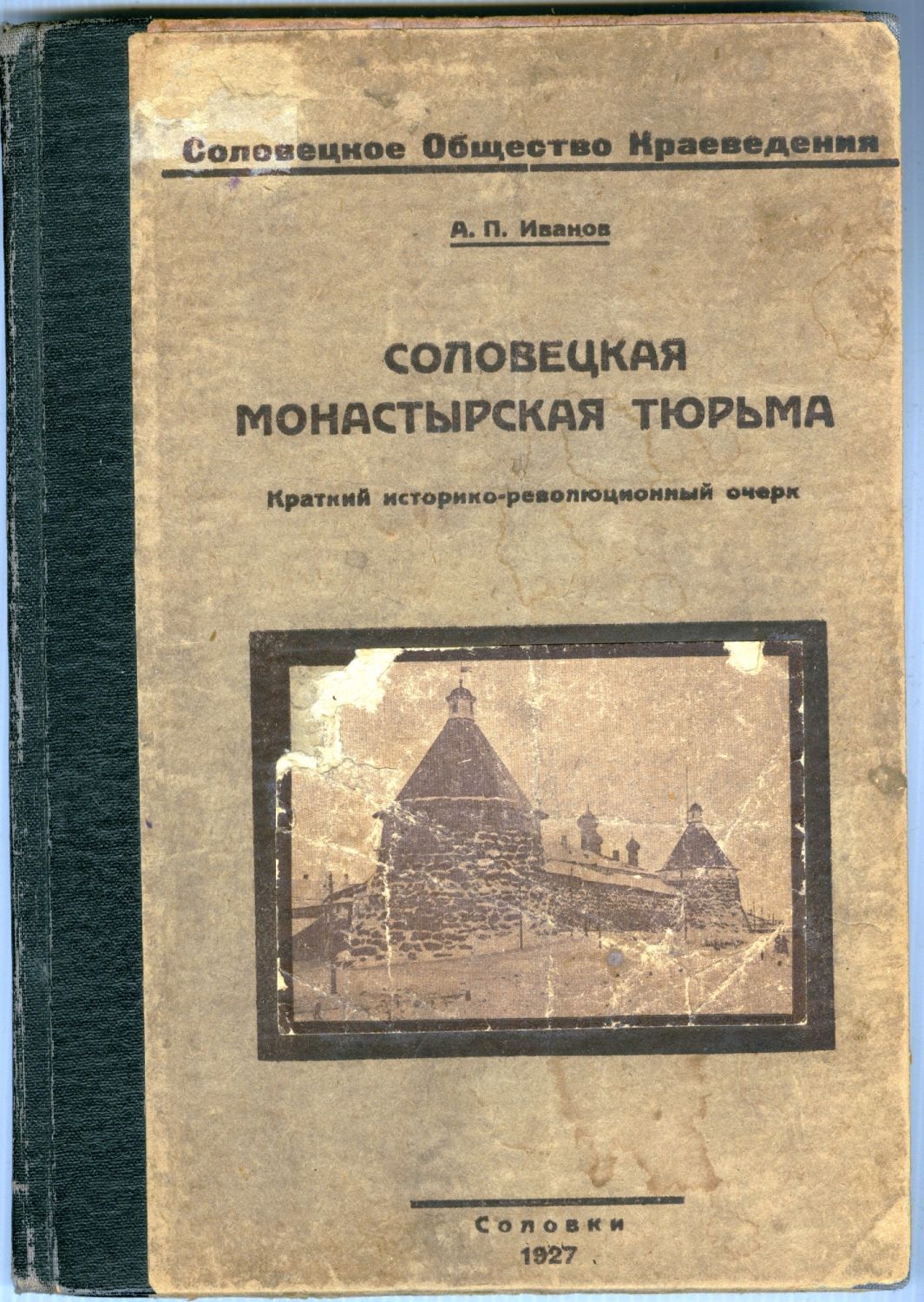 Solovetsky monastery prison. A brief historical and revolutionary essay. Solovetsky Society of Local History. Materials, #. 6
Alexey Pavlovich Ivanov (1885 - after 1930), artist, revolutionary, novice in the Pskov Dormition Monastery of the Caves and Yuryev Monastery, after the revolution became an anti-religious official engaged in the confiscation of cultural property. Exposed in 1924 as a tsarist secret police agent, he was arrested, put in the Butyrka prison, and later exiled to Solovki. At Solovki, he worked for the "informational and investigative unit", delivered atheistic lectures, became an employee of the Solovetsky Museum and, after convincing the camp's authorities that treasures were buried in the monastery, was engaged in excavations and explored the history of the monastery. According to the memoirs of Academician D.S. Likhachev, prisoners called him "a piece of a bastard" and "anti-religious bacillus." He was released from the camp at the initiative of his superior G. Bokiya. The book briefly describes the history of the Solovki prison, Korozhan prison, Golovlenkov prison, pre-revolutionary Solovetsky jail and its regime, prisoners and persons fallen out of favor and exiled to the Solovetsky monastery. The appendix contains sketches and drawings. Old library stamps of the Society of Political Convicts, loss of a fragment of the picture on the cover. Rare book.
Bookseller:
M.B.Rare Books
[Moscow, Russia]
Search for more books on viaLibri