Displayed below are some selected recent viaLibri matches for books published in 1575
Ortelius, A., 1575. "Franciae Orientalis (vulgo Franckenlant) Descriptio" und "Monasteriensis et Osnabrugensis Episcopatus". Altkol. Kupf.-Ktn. von S. Rotenhan u. G. Maschop (bei A. Ortelius, um 1575). Zwei Karten auf 1 Blatt. 36,5:51 cm. V. d. Broecke Nr. 100a,b - lat. Ausg. 1584 - Zeigt Franken und die beiden Bistümer Münster u. Osnabrück. - Die Frankenkarte mit kl. ausgem. Rollwerkskart., die Münsterkarte mit gr. ausgem Rollwerkskart. u. Windrose.
Bookseller:
Antikvariat Karel Krenek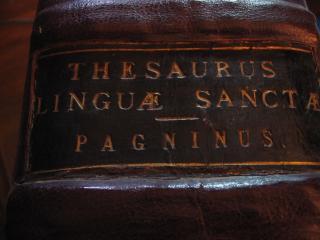 LUGDUNI(1575). Elephant Folio - over 15" - 23" tall. ROYAL FOLIO. PRINTED 1575. ONE OF THE MOST IMPORTANT HEBREW GRAMMARS EVER COMPILED AND AT THE DISPOSAL OF THE TRANSLATORS OF THE KING JAMES BIBLE From the esteemed 18th century library of Thomas Peckitt, himself the author of Hebrew Grammar and other theological works, with his fine bookplate and signature. It should be noted that this is a very important volume in the Biblical Studies; The Trinitarian Bible Society in their April - June 1979 Quarterly Record cites this volume as being at the disposal of the translators for the KING JAMES BIBLE. The Book: Pagninus, "Thesaurus Linguæ Sanctæ", Lugduni, 1575. Large Folio Orginal soft calf with blindstamping, sympathetically rebacked, internally clean. From the famed library of Henry Peckitt, well known 18th century scriptural scholar with his siganture and handsome bookplate. Pagninus was perhaps the greatest of Christian Lexicographers and whose work was fundamental as an aid to 16th-century scriptural translators. A highly important work, only one copy of this 1575 edition in 30 years of auction records and that copy was a very poor one lacking a leaf. (A Finer 1548 Edition of this work Christies June 26, 1996, lot 113 $9240.00) As a measure if Pagninus' importance, it should be noted that that the first printed Bible divided into verses was an Old Testament Latin edition by Pagninus.. Latin, Hebrew. Book Condition: Very Good+. Binding: Half-Leather. Jacket: None
Bookseller:
M. Benjamin Katz
[Canada]
Venice, Giunta, 1575. - Folio. (4), 18, 537 (but: 523) ff. Woodcut printer's device on t. p. and last f. verso and several woodcut initials and tailpieces. 18th-c. vellum with gold-stamped label to spine. Second Giunta edition, "la più pregevole di tutte" (Paitoni). Transl. by Jacopo Nardi (b. 1476), the "Supplimento della II. deca" by Francesco Turchi, both of which are praised by Brunet. No historical work was held in higher esteem during the Renaissance; the present edition remained the most complete Italian translation for decades. - Worming to spine. Binding loosened at the beginning and end, otherwise a very nice copy. Edit 16, CNC 34172. Gamba 1480. Poggiali II, 303: "Edizione stimatissima". Haym 19/1. Paitoni II, 213: "La più pregevole di tutte". Cf. Brunet III, 1112. Cf. BM-STC Italian 390.
Bookseller:
Antiquariat INLIBRIS Gilhofer Nfg. GmbH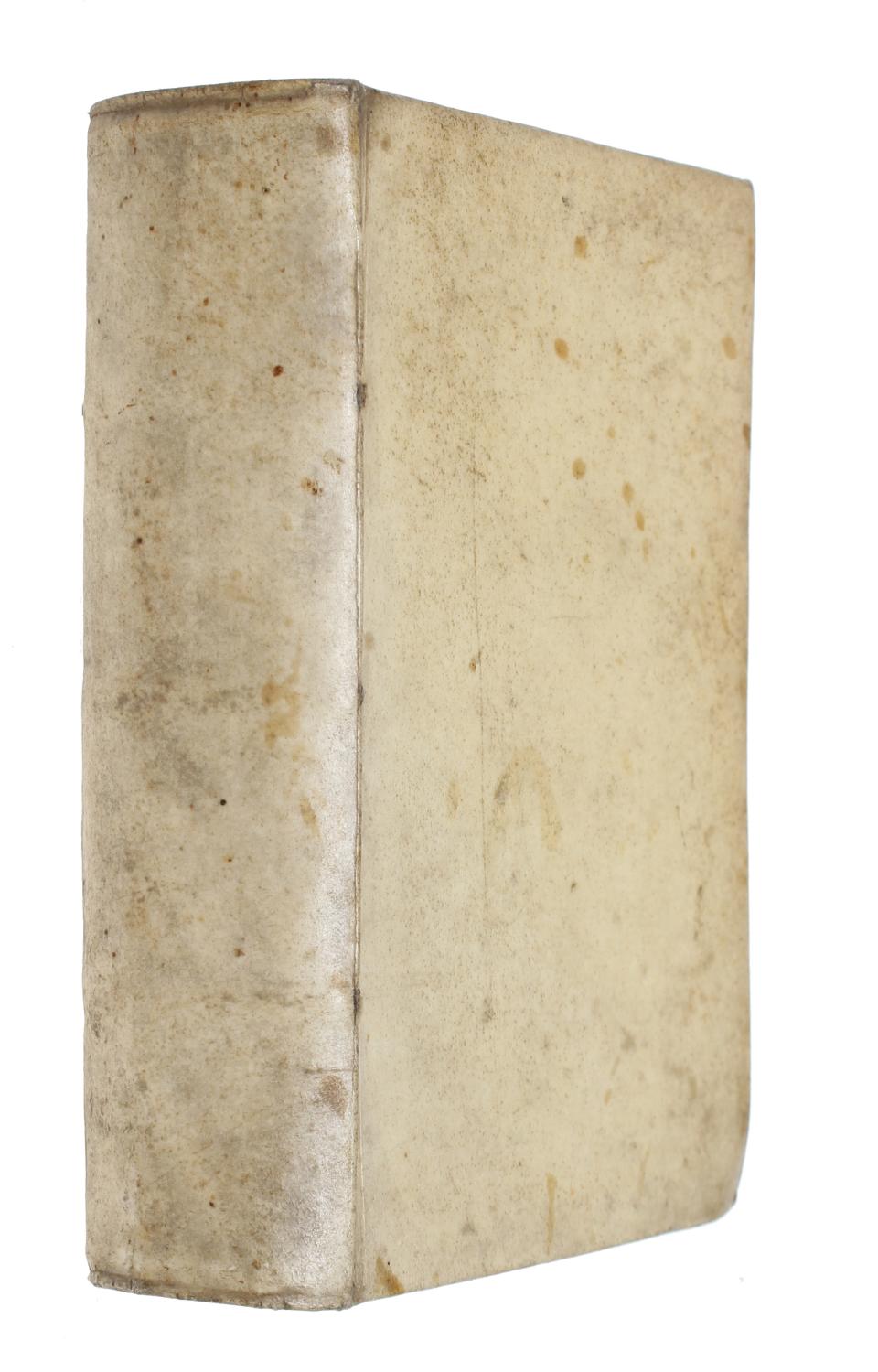 Basileæ, Th.Quarinum, 1575. Small 8vo. Cont.full vellum. Small incision in title, repaired. (32),578 pp. + Index.
Bookseller:
Lynge & Søn ILAB-ABF
[Copenhagen, Denmark]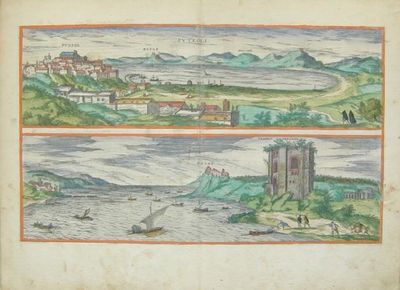 Cologne, c. 1575. Copper engraving, 29.5 x 49 cms, fine original hand-colour, German text on verso. Views of two towns on the Bay of Naples, Pozzuoli and Baia, on one sheet. Map
Bookseller:
Bryars and Bryars
[United Kingdom]
Venetiis, Gasparem Bindonum, & Petrum Lon gum, focios, 1575. Zweiter Band. S 570 - 961, mit gestochenen Vignetten, 23 cm, Pergamenteinband, Erstmals 1568 erschienenes Werk mit Wortkonkordanz zur Bibel.Einband etwas fleckig. Deckel leicht gewölbt. Versand D: 4,50 EUR Theologie, Alte Drucke,
Bookseller:
Mephisto-Antiquariat
[Germany]