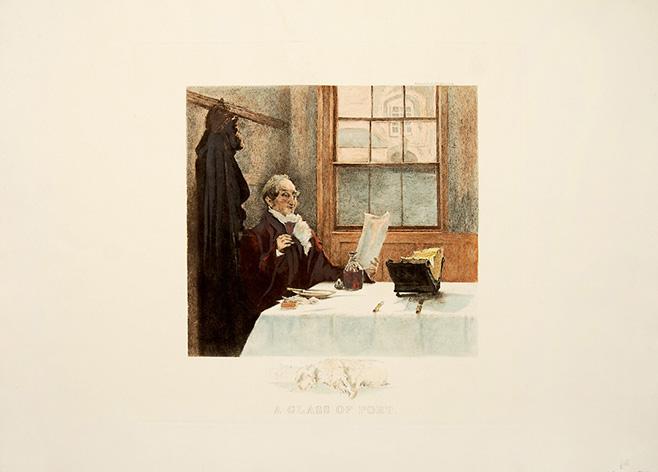 A Glass of Port.
- Etching. Hand coloured. Size: 38 x 38 cm Fine Condition. Restrike from the original plate. Engraver: GE.

[Bookseller: Peter Harrington. ABA member]
Last Found On: 2017-06-09
Check availability:
ZVAB
---
Home Wants Manager Library Search 562 Years Links Contact Search Help Terms of Service Privacy
---
Copyright © 2018 viaLibri™ Limited. All rights reserved.