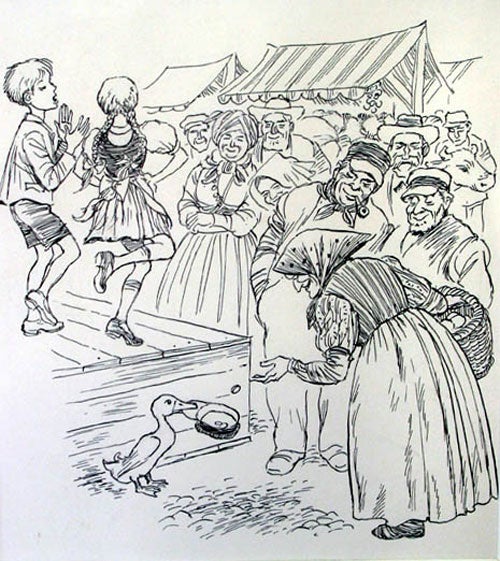 Pen and ink illustration of a duck holding a hat as an old woman tosses coins into it while children perform on stage
- Image 7 x 6 inches.

[Bookseller: James Cummins Bookseller, ABAA]
Last Found On: 2018-02-20
Check availability:
AbeBooks
---
Home Wants Manager Library Search 563 Years Links Contact Search Help Terms of Service Privacy
---
Copyright © 2019 viaLibri™ Limited. All rights reserved.