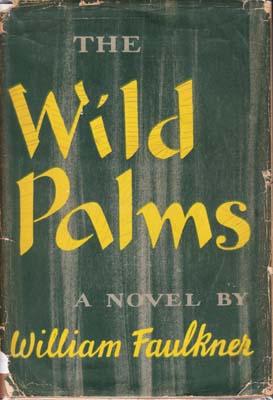 The Wild Palms. A Novel.
1939 - New York: Random House 8vo. Orig. beige cloth with dustjacket (price-clipped; spine torn and chipped). (340pp.). 1st ed.

[Bookseller: Berkelouw Books]
Last Found On: 2018-02-15
Check availability:
AbeBooks
---
Home Wants Manager Library Search 562 Years Links Contact Search Help Terms of Service Privacy
---
Copyright © 2018 viaLibri™ Limited. All rights reserved.