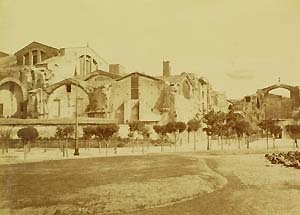 Terme di Diocleziano.
c. 1880 - Albumen print. Good tonal range and in good condition. Photographer's title in negative. Dimensions: 190 by 250mm. (7.5 by 10 inches).

[Bookseller: Shapero Rare Books]
Last Found On: 2017-09-20
Check availability:
AbeBooks
---
Home Wants Manager Library Search 562 Years Links Contact Search Help Terms of Service Privacy
---
Copyright © 2018 viaLibri™ Limited. All rights reserved.