Recently found by viaLibri....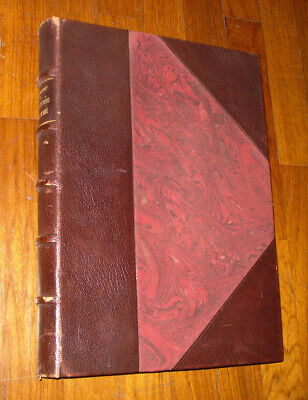 libro antico 1912 Poupées de Paris Bibelots de Luxe Coquiot Lobel Riche gravure
1912. Condition: Buone condizioni. Libro Antico - Antique Book "Poupées de Paris - Bibelots de Luxe" Libro In folio con 127 pagine di testo e 40 incisioni doppie, stampato nel 1912 a Parigi. Esemplare 162 su 300. Le 40 incisioni originali firmate dall'artista in lastra sono presenti in due versioni: avanti lettera e con titolo al margine. Delicate ed eleganti immagini di scene di vita parigina e di nudi femminili della "Belle Epoque" di Lobel-Riche. Esemplare in ottimo stato di conservazione Book In folio with 127 pages of text and 40 double engravings, printed in 1912 in Paris. Exemplary 162 out of 300. The 40 original engravings signed by the artist in the plate are present in two versions: front letter and with title in the margin. Delicate and elegant images of scenes from Parisian life and female nudes from the "Belle Epoque" of Lobel-Riche. Exemplary in excellent condition Editore: Gustave Coquiot Incisore: Lobel Riche Anno di pubblicazione: 1912 Misure: 31 x 22 cm Publisher: Gustave Coquiot Engraver: Lobel Riche Year of publication: 1912 Dimensions: 31 x 22 cm.
Bookseller:
gabriele_1977T (gabriele_1977)
[Roma, Italy]
Search for more books on viaLibri