Recently found by viaLibri....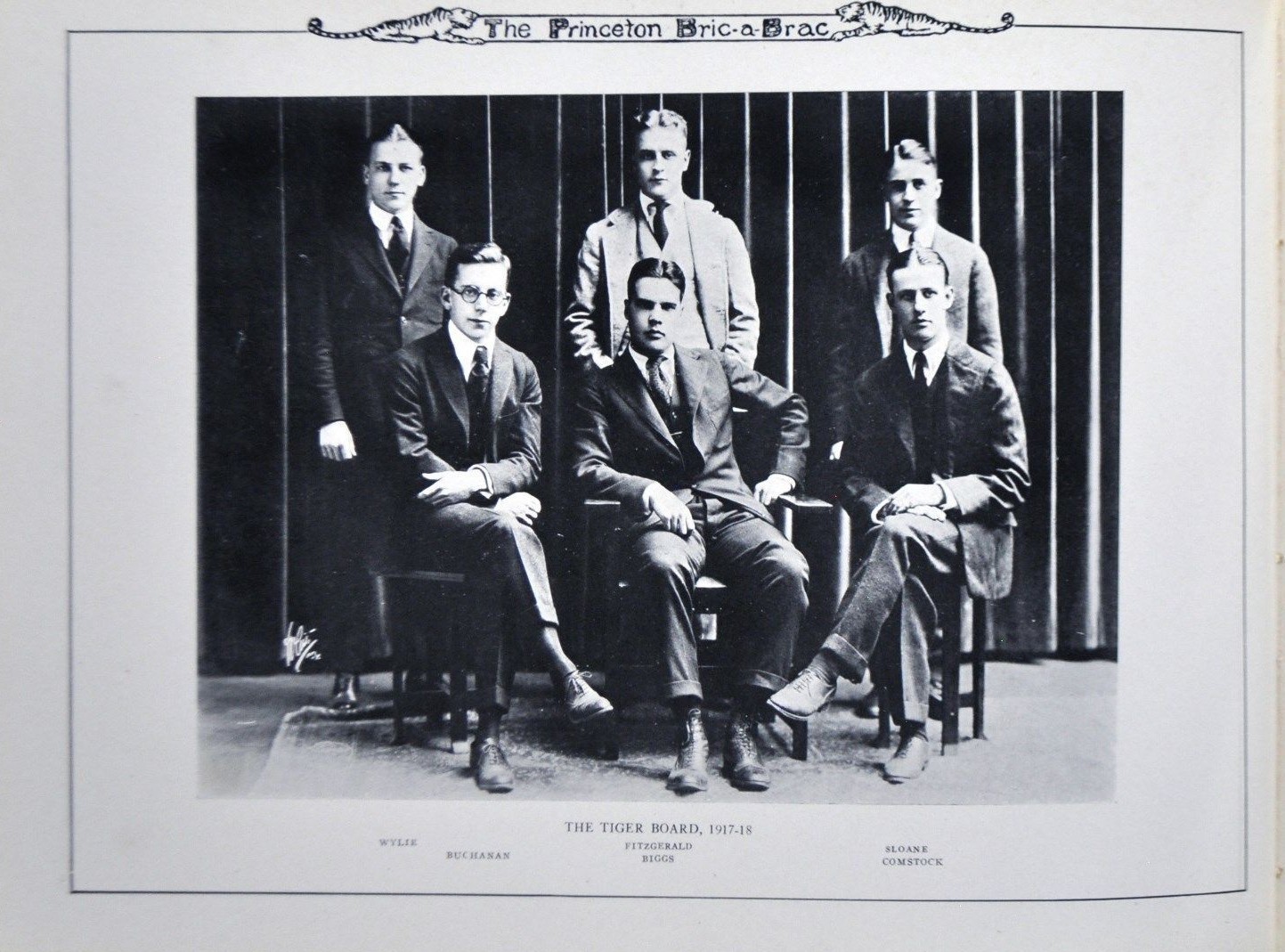 F Scott Fitzgerald College Yearbook 1917 The Great Gatsby 吳衛龍
1917. F. Scott Fitzgerald Fitzgerald c. 1921, appearing in The World's Work's June 1921 issueBornFrancis Scott Key Fitzgerald September 24, 1896 St. Paul, Minnesota, U.S.DiedDecember 21, 1940 (aged 44) Hollywood, California, U.S.Resting placeSaint Mary's Cemetery Rockville, MarylandOccupationWriterPeriod1920-1940SpouseZelda Sayre (m. 1920)ChildrenFrances Scott FitzgeraldSignature Francis Scott Key Fitzgerald (September 24, 1896 - December 21, 1940) was an American writer, whose works illustrate the Jazz Age. While he achieved limited success in his lifetime, he is now widely regarded as one of the greatest American writers of the 20th century. Fitzgerald is considered a member of the "Lost Generation" of the 1920s. He finished four novels: This Side of Paradise, The Beautiful and Damned, The Great Gatsby, and Tender Is the Night. A fifth, unfinished novel, The Last Tycoon, was published posthumously. Fitzgerald also authored four collections of short stories, as well as 164 short stories in magazines during his lifetime Payment plan Available $100 Down - $100 per Month. Item will ship when paid in Full.
Bookseller:
wu_wei_dragon
[Covington, Georgia, United States]
Search for more books on viaLibri