Recently found by viaLibri....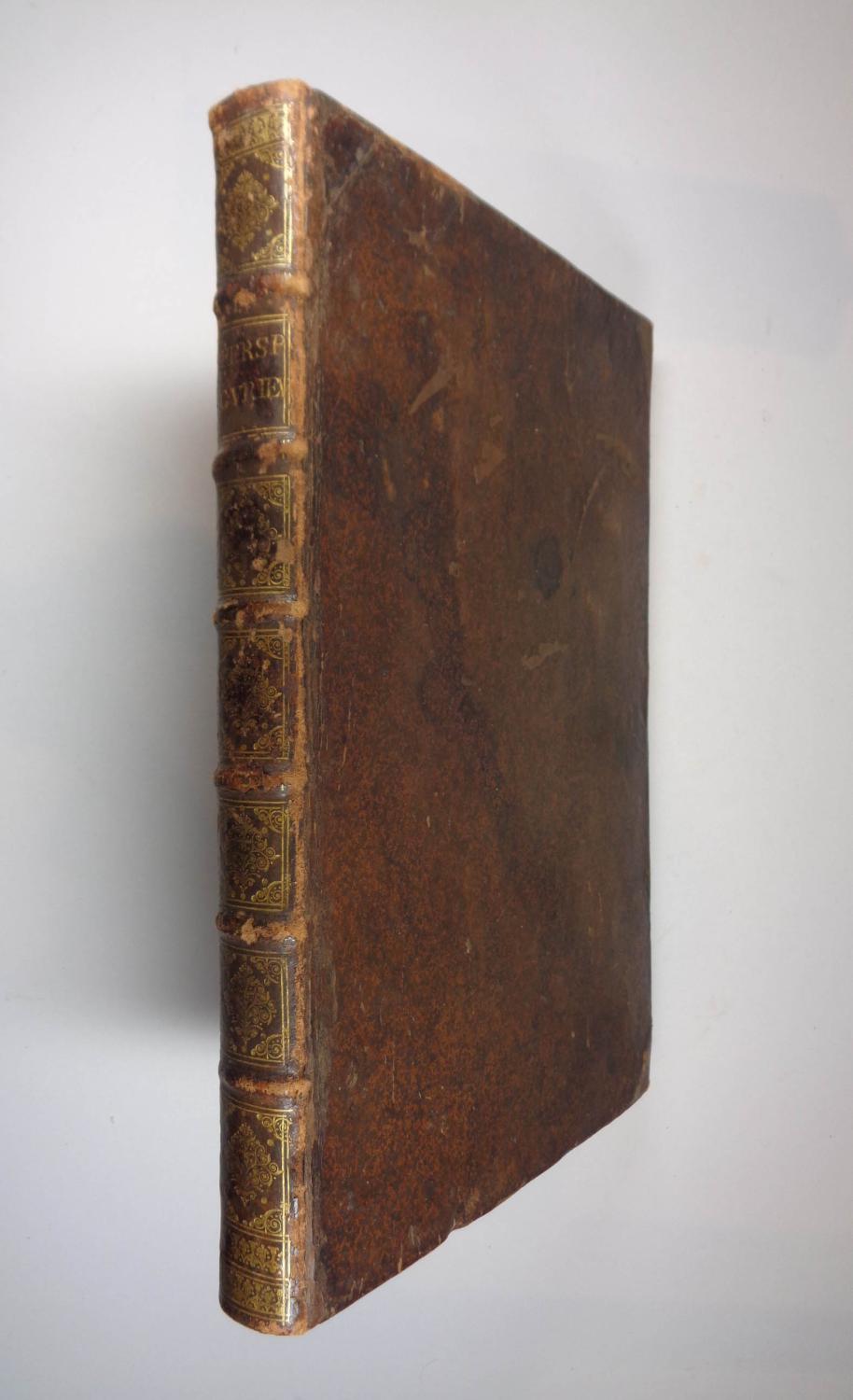 La perspective curieuse. Divisee en quatre livres. Avec l'Optique et la catoptrique du R. P. Mersenne, mise en liumiere aprés la mort de l'Autheur. 2 Tle. (Werke) in 1 Band. Paris, J. du Puis (& Veuve G. Langlois), 1663 u. 1651. Fol. 6 Bll., 191 S.; 6 Bll., 134 S., mit gest. Titel, gest. Porträt u. 50 (1 dplblgr.) Kupfertafeln sowie zahlr. Holzschnittfiguren im Text, Ldr. d. Zt. mit Rückenvergoldung.
Millard IV, 124 - vgl. Ornamentstichkat. Bln. 4713.- Dritte Ausgabe, erstmals 1638 erschienen, der zweite Zusammendruck mit der Optik von Mersenne. Dieser mit separatem Titel und unveränderter Datierung 1651.- "Niceron's major work, however, dealt with perspective and geometrical optics. Sympathetic to the natural magic still current in his time, he tended to view optics as the art of illusion rather then the science of light" (DSB X, 104).- Breitrandig, gering fleckig bzw. fingerfleckig, minimale Wurmlöcher, wenige kleinere Wurmpuren im Rand. Erste 2 Bll. mit kl. Restaurierungen im Rand. Vortitel mit Besitzvermerk Ferndinand Quesney Comte de Grenille, 1829, Ebd. berieben, Rückdeckel mit kl. Restaurierungen, neue Vorsätze.# Third edition of Nicerons Perspective, the second edition with Mersenne's Optique, with separate title and dated 1651.- With engraved title, engraved portrait and 50 (1 double-leaf) copper plates.- Important treatise on perspective by the most scientifically rigorous of 17th-century French theorists.- "The 'Optique' was not a major contribution to Mersenne's oeuvre, and it was published posthumously as an appendage to Niceron's 'curious' perspective studies" (Millard).- Slight spotting and thumbing, few minor wormholes, few wormtraces to blank margins, small marginal restorations to first two leaves. A copy with wide margins bound in contemporary calf, rubbed, few restorations to rear cover, new endpapers. Ownership inscription of Ferndinand Quesney Comte de Grenille (1829) on half-title.
Bookseller:
Antiquariat Johannes Müller
[Salzburg, Austria]
Search for more books on viaLibri