Recently found by viaLibri....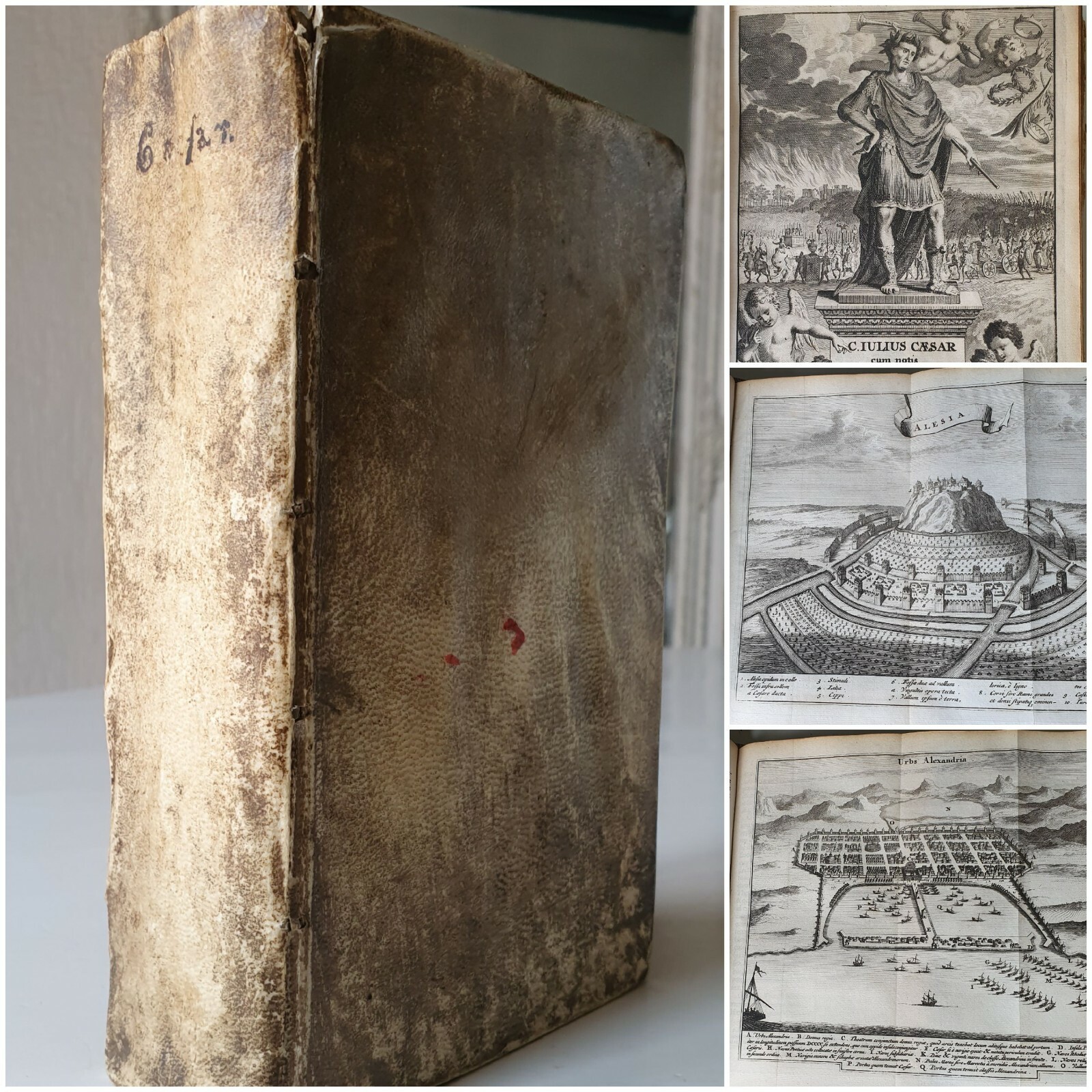 Old & rare book about Julius Caesar 1697 from the famous Dutch publisher Blaeu
Very rare book about Julius Caesar from Dutch publisher Blaeu, Amsterdam 1697, with many powerful engravings and maps, in parchment binding. Old & Rare publication by famous Dutch publisher Blaeu, with 11 (largely fold-out) engravings and the 3 folding maps. All engravings with powerful and sharp print. C. Julius Caesar, Dionysius Vossius, Joannes Georgius Graevius and Julius Celsus; - C. Iulius Caesar cum notis Dionysii Vossii. Accessit Tultus Celsus de Vita Iulii Caesaris - 1697 C. Julii Caesaris que extant cum notis & animadversionibus Dionysii Vossii, ut & qui vocatur Julius Celsus de vita et rebus gestis C. Julii Caesaris, ex museo Joannis Georgii Graevii. - Amstelodami: ex typogr. P. & J. Blaeu, prostant apud Janssonio-Waesbergios, Boom, a Someren, & Goethals, 1697 - [14], 680, [48], 205 pp, - Original parchment binding with - 20 x 12 cm .. Condition: excellent, immaculate, complete, compact and solid. Binding a bit spotty. Total 14 engravings / maps: Frontispiece, Caesar and 2 maps on pp 1, Castra on pp 39, Renhum on pp 90, Avaricum on pp 189, Muri Vegetiani on pp 196, Alesia on pp 222, Uxellodunum on pp 259, Musculus on pp 340, Pompey on pp 400 , Urbs Alexandria on pp 404, map of Spain on pp 566 The book contains the description of the wars that Julius Cesar waged (bello Gallico, Civili, Alexandrino, Africano, Hispaniensi) with his notes (Fragmenta), geographical dictionary (Nomenclator Geographicus), notes about Gaul (Notitia Galliae) and his biography (the Vita). Price including worldwide registered and ensured shipment from Holland.
Bookseller:
tradetraveler65
[Assendelft, Netherlands]
Search for more books on viaLibri