Recently found by viaLibri....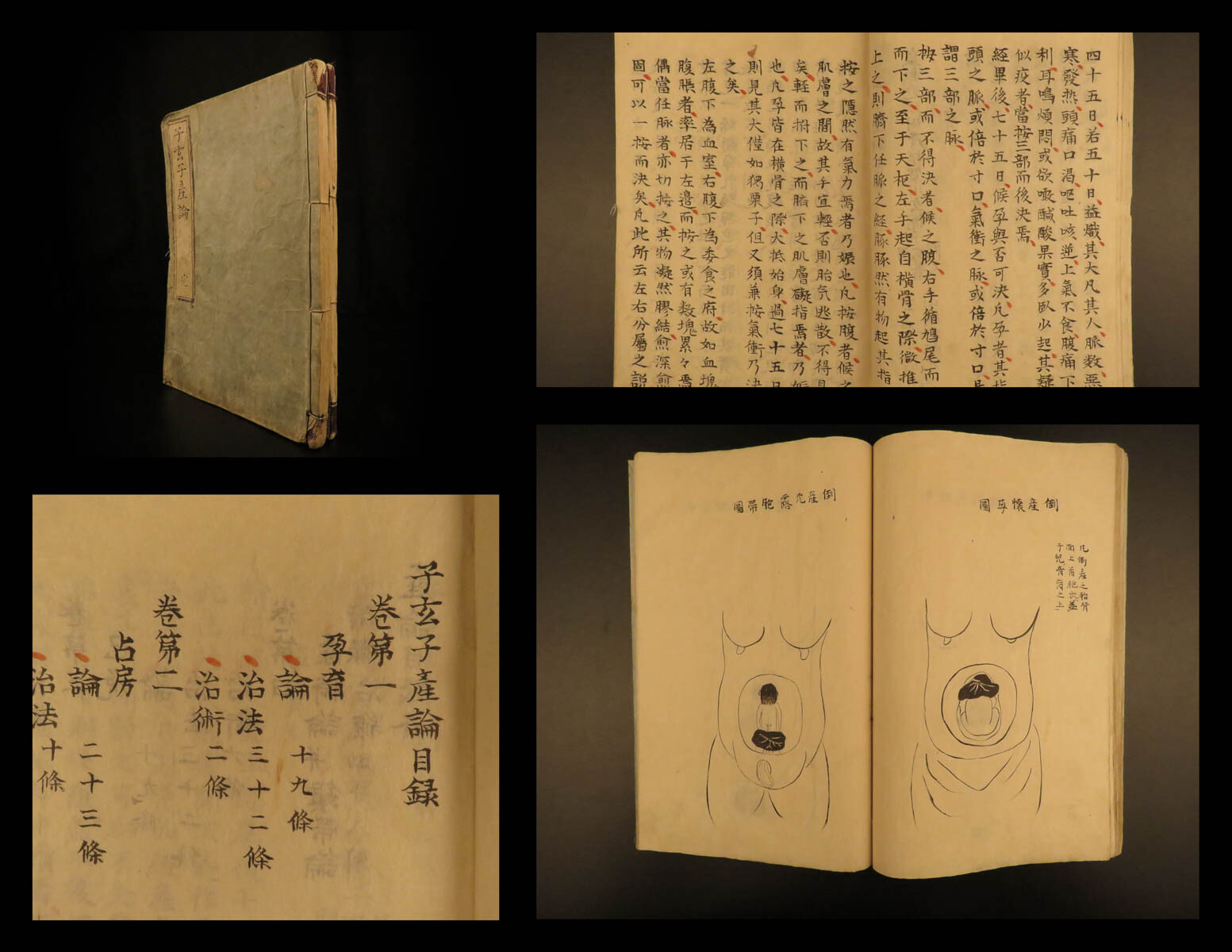 1775 RARE Japanese Obstetrics Handwritten Medicine Pregnancy Sanron Yoku Genteki
Edo Nihonbashi: suharayamohee, 1775. I am limited to 12 photos on eBay, but I have many more photos on my website...just ask. An interesting 18th century handwritten Japanese medicinal work on obstetrics. In 1765 Kagawa Genetsu published 'Sanron,' the first Japanese book on obstetrics. In 1775 Kagawa Genteki wrote 'Sanron Yoku' as a supplement and revision with case histories and illustrations. Kagawa Genteki rejected some of his master's instruments and included new techniques based on western methods. This work became the foundation of obstetrics until the middle 19th century. Genteki included chapters on: · Diagnosis of pregnancy and the examination of the womb · Diagnosis of the dead fetus · Lactation · Diagnosis of the position of the embryo and possible repositions · Diagnosis of twin pregnancy · Massage of the abdomen and evacuation of the waters · Cutting of the umbilical cord and the treatment of the newborn · On the reposition of the prolapsed intestine, uterus, and rectum · Treatment of hemorrhages, dizzy spells, cramps, and tetanus · A list of 24 rules concerning the most frequent pathological conditions with the treatment indicated in each case This rare 1775 edition is handwritten in a column format with furigana usage for easier reading bound in the "fukurotoji (variously translated as "bound-pocket," or "pouch" binding)" style (Keio) with 32 illustrations!
Bookseller:
Schilb Antiquarian Rare Books (schilb_antiquarian_books)
[Columbia, Missouri, United States]
Search for more books on viaLibri