Recently found by viaLibri....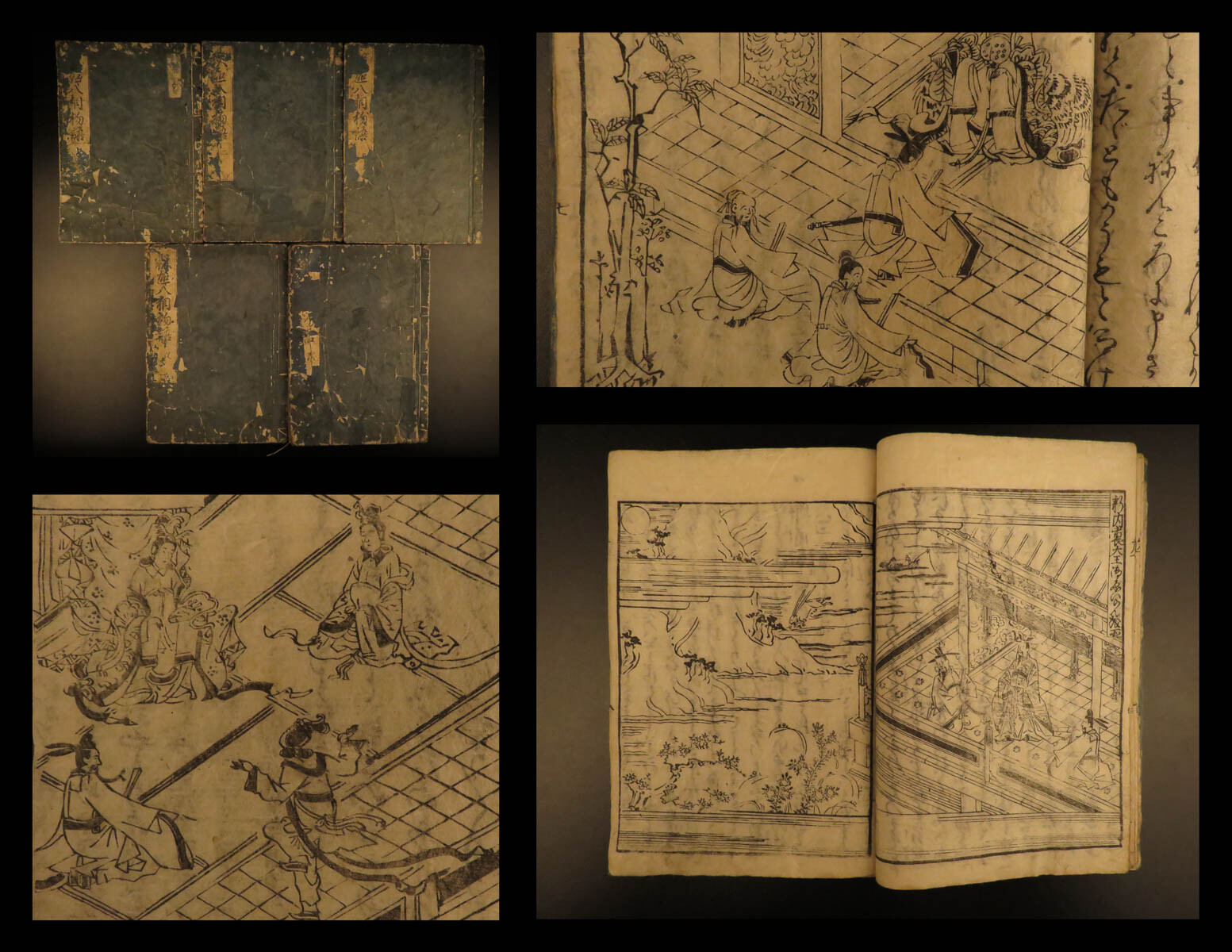 1666 Buddha Origin Japanese Buddhism Manuscript Shakamuni Hassou Monogatari 5v
[Osaka] Shinsaibashi Dori (Namihana): Heisuke Shioya, 1666. I am limited to 12 photos on eBay, but I have many more photos on my website...just ask. Buddhism originated in Northern India, or present-day Nepal where the historical Buddha (Prince Siddhartha, Gautama Buddha), was born and lived. When Buddhism arrived in Japan, Siddhartha became known in Japan as Shaka or Shakamuni. Stories of Shakamuni's life were commonoly told through selecting eight events to represent his life. This 'Story of the Eight Phases of Sakyamuni,' was aimed at the general populace, using these "eight phases" as a device to teach the important points of Shakamuni's life. This edition includes: · Goutosotsu 降兜率, descending from Tusita Heaven · Takutai 託胎 (also nittai 入胎), entering his mother's womb · Shusshou 出生 (also shuttai 出胎 ), birth · Shukke 出家, renouncing the world to become a mendicant · Gouma 降魔, subjugating demons · Joudou 成道, enlightenment · Tenbourin 転法輪, "turning the wheel of the law" or preaching the Dharma; tenbourin-in is the mudra for teaching the law. · Nyuunehan 入涅槃 (also nyuumetsu 入滅), "entering nirvana" or death This rare 5 volume 1666 edition is written in a column handwritten format with furigana usage for easier reading. This edition contains excellent illustrations throughout!
Bookseller:
Schilb Antiquarian Rare Books (schilb_antiquarian_books)
[Columbia, Missouri, US]
Search for more books on viaLibri