Recently found by viaLibri....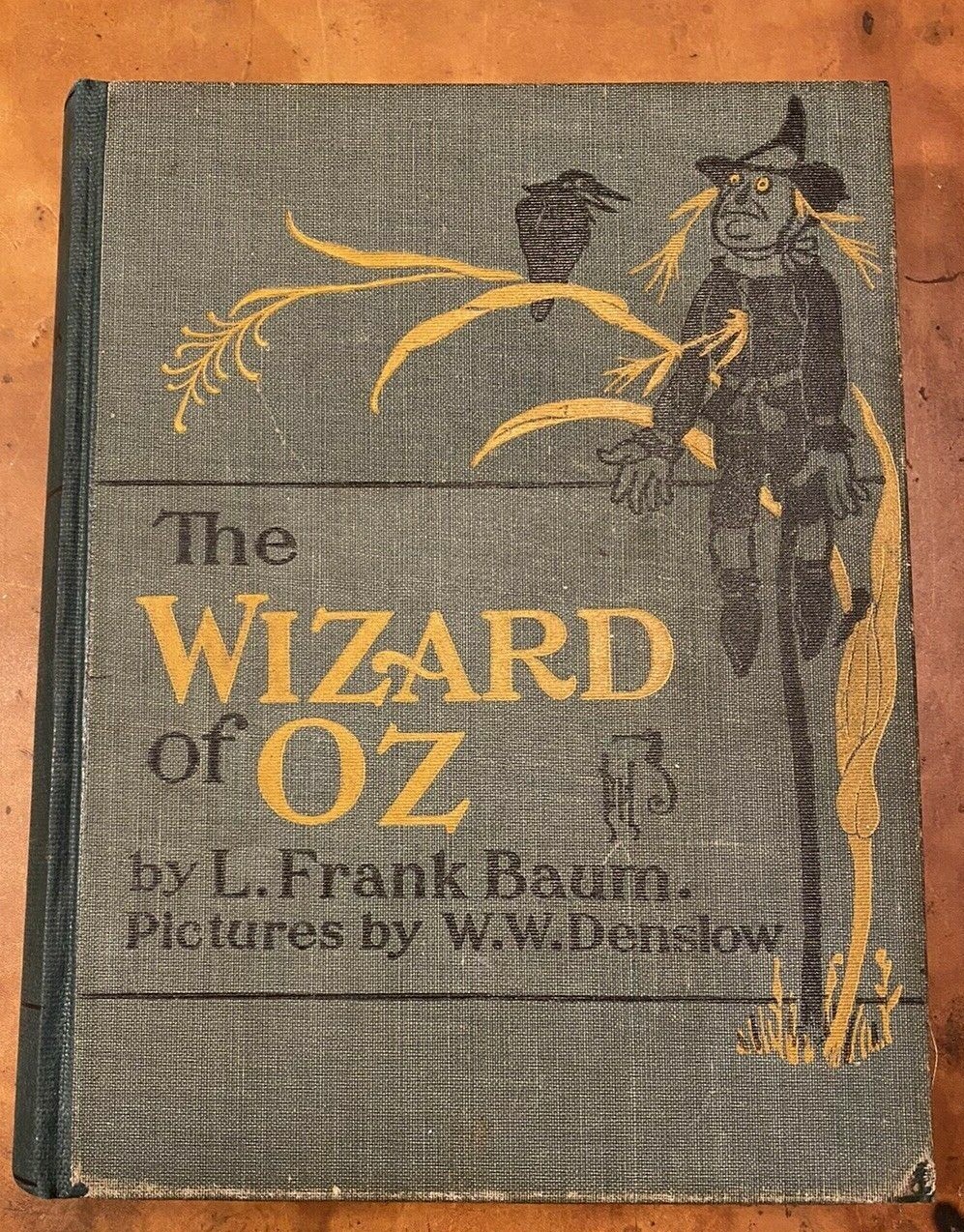 1903 Wizard of Oz by L Frank Baum Publisher: Bobbs Merrill. 2nd Edition Rebound
The Bobbs-Merrill Company, 1903. Excellent Condition. Baum, L. Frank. The New Wizard of Oz. Illus. in color by W.W. Denslow, incl. 16 color plates. 9x6-3/4, pictorial cloth. Second Edition, Second State. Indianapolis: Bobbs-Merrill, [1903]. The second state of the second edition, with the title on the cover stamped "The Wizard of Oz" (dropping the "New").This is a rebound copy having no publisher's imprint on the spine. "The" at the top of the spine in unserified type; the crow's eye on the front cover stamped in orange; the illustration on p.49 at the bottom of the page; no type damage or resetting of type to the top of lines of pp. 169 and [7]; and the illustration of the crying lion is on p.68 (later substituted for with the worried lion on p.64). This editions also gave chapter 13 two different titles, "How the Four Were Reunited" in the table of contents page, and "The Rescue" in the running chapter heads of the text itself. Later editions cleared this up by resetting the table of contents to read "The Rescue" for chapter 13. This book is in excellent condition. Inscription on third page. See Photos for more.
Bookseller:
hilty92_0 (thtinc)
[North Andover, Massachusetts, US]
Search for more books on viaLibri