Recently found by viaLibri....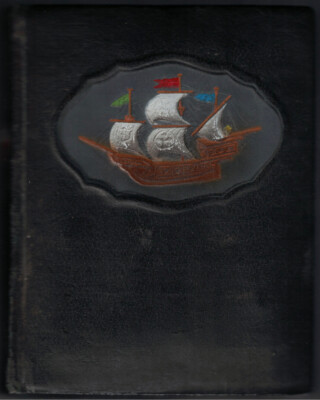 [JAPAN] [WORLD WAR II] [HOSPITALS] Photograph album of a WWII Japanese military hospital and related images
Hirosaki, Japan: 1941. Hardcover. One photograph album, measuring about 6.5" x 8" (17cm x 20cm), filled with portraits and some snapshots (46 in various sizes, mostly smaller than 3" x 3", a few larger), and also 45 small-format or regular size real photo postcards (the smaller ones measure about 3.75" x 2.5"). Album in very good condition with very mild edgewear, and the photographs, mostly laid-into mounts, are in excellent condition (some are glued to the album leaves). Each photograph has a detailed caption in Japanese, which we have had translated by a service (it's a literal translation - not edited for style). There are many portraits of soildiers, doctors, and some women who we presume, based on the era, are nurses. The most interesting image (to this catalogues) is a larger format photograph (about 5.5" x 3.5"), which documents a "concert bringing consolation to the injured soldiers" held at the Hirosaki Municipal Hall. There are some portraits of young women, some with Japanese names, but a few identified as Chinese, who are "smiling to recognize the soldier's service" or "bringing consolation." We are unsure of the relationship of these women to any of the soldiers or medics. At any rate, a nice album of WWII-era Imperial Japan, mercifully rich in accompanying captions and identifying information. Notations at the rear read: "The Horikoshi Temporary Branch Hospital Permitted [?] on May 6, 1941. Hirosaki-city Northern 16th Unit; The second section of the Shimatani Unit. Teizaburou Nakabayashi." Very good.
Bookseller:
clebookcompany
[Lakewood, Ohio, US]
Search for more books on viaLibri
LINK TO THIS PAGE:
https://www.vialibri.net/years/books/145452501/1941-nakabayashi-teizaburou-compilor-possibly-photographer-japan-world-war-ii-hospitals-photograph
Browse more rare books from the year 1941