Recently found by viaLibri....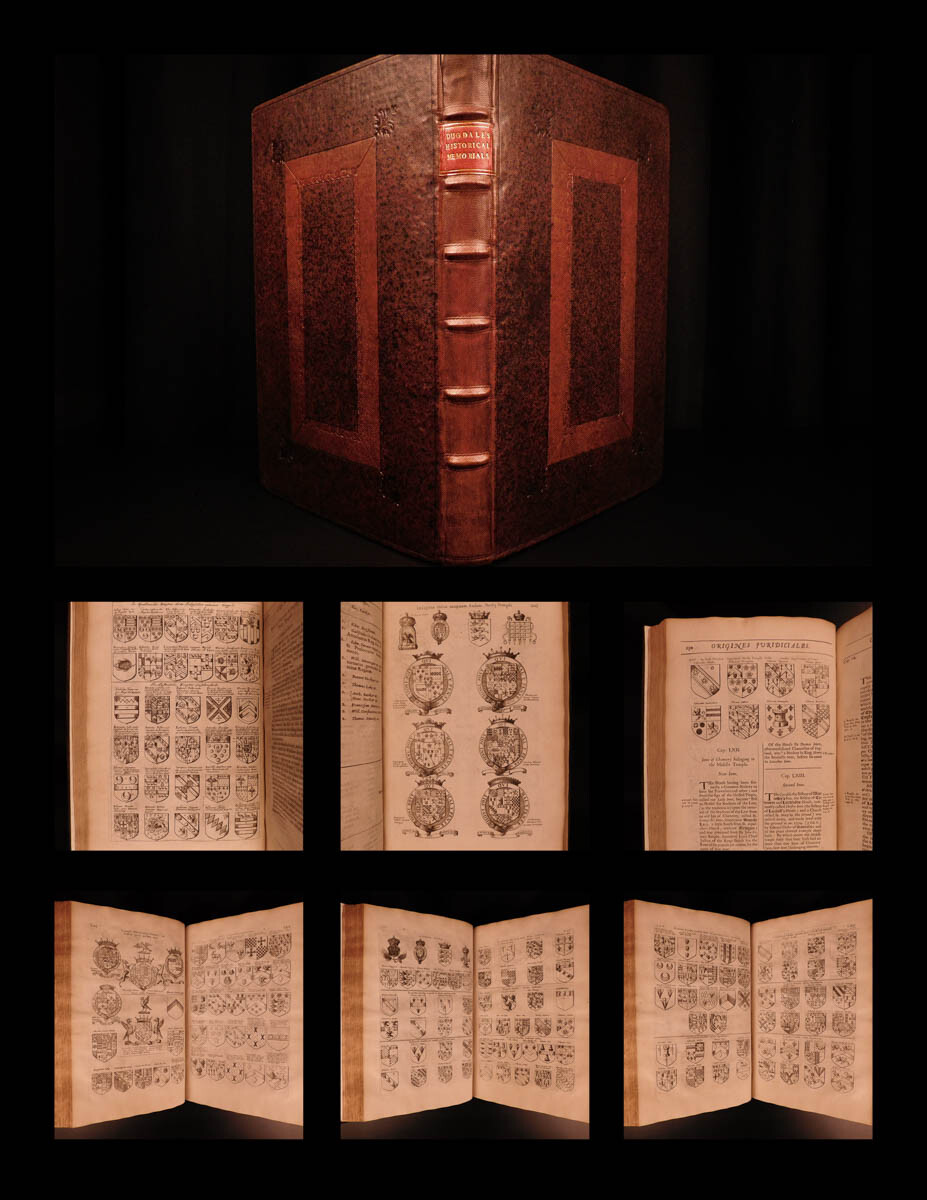 Origines juridiciales: or, Historical memorials of the English laws, courts of justice, forms of tryal, punishment in cases criminal, law writers, law books, grants and settlements of estates, degree of serjeant, Innes of Court and Chancery, also a chronologie of the Lord Chancelors and Keepers of the Great Seal, Lord Treasurers, Justices Itinerant, Justices of the Kings Bench and Common Pleas, Barons of the Exchequer, Masters of the Rolls, Kings Attorneys and Sollicitors, and Serjeants at Law
London In the Savoy: Tho. Newcomb, for Abel Roper, John Martin & others, 1671. I am limited to 12 photos on eBay, but I have many more photos on my website...just ask. William Dugdale was 17th-century English historian known for his works of antiquity of English aristocracy and monastics. One of his most important works regarding politics and law was 'Origines Juridiciales' - a treasure-trove of information about English law, early English legal institutions, and the establishment of English legal proceedings. First published in 1666, Dugdale's 'Origines' is often considered the earliest English treatise to be completely devoted to describing law as a profession, especially regarding the Inns of Court. According to Holdsworth, "The 'Origines Juridiciales' gives us some information about the origins of English law and English legal institutions, and a catalogue of law writers and law books. The book is chiefly valuable for the information which it gives us as to the history of the legal profession and of the Inns of Court. Dugdale tells us much of the forms and ceremonies of the legal life of the past and of his own day - the creation of serjeans; of the origins, officers, social customs, educational and disciplinary arrangements, of the Inns of Court..." (p.41) While the contents of this book are considered "the chief authority" (Holdsworth) on this subject, the full-page portrait engravings and illustrations make it an unmatched and impressive work - engravings by David Loggan, William Faithrone, and the famed Wenceslaus Hollar.
Bookseller:
Schilb Antiquarian Rare Books (schilb_antiquarian_books)
[Columbia, Missouri, US]