Recently found by viaLibri....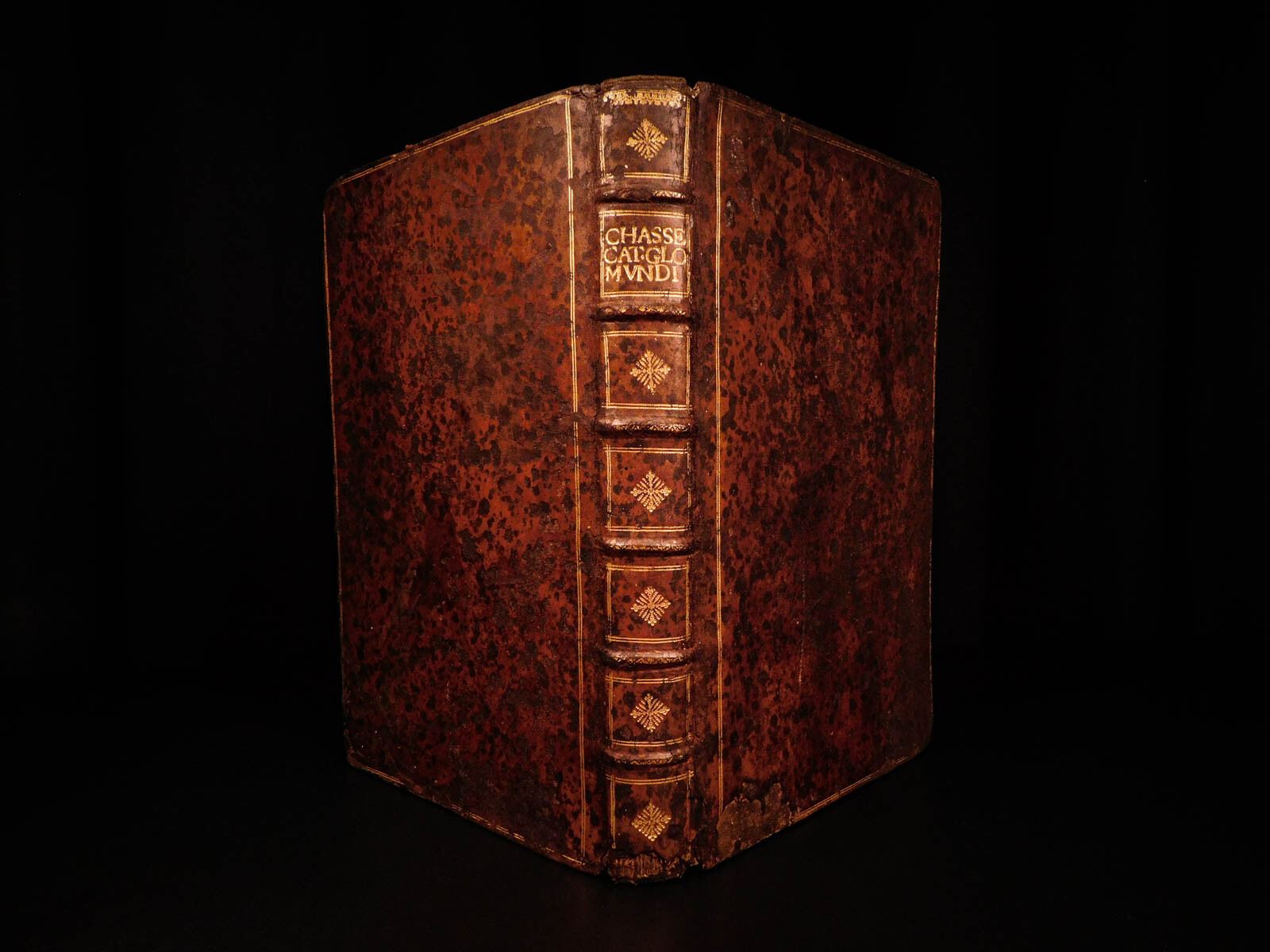 D. Bartholomæi Chassanæi Burgundi ... Catalogus gloriæ mundi, in quo doctissimè simul & copiosissimè de dignitatibus, honoribus, prærogatiuis, & excellentia spirituum, hominum, animantium, rerumque cæterarum omnium, quæ cælo, mari, terra, infernóque ipso continentur, ita differitur, ut nihil ... præteritum sit.
Genevae: Joannem de Tournes, 1649. I am limited to 12 photos on eBay, but I have many more photos on my website...just ask. Barthélemy de Chasseneuz was an early 16th-century French jurist who, curiously, made his fame by defending a group of rats who were put on trial for destroying barley crops in Autun, France. And while the majority of Chasseneuz's works focus on law, in 1529 he wrote an encyclopedia describing basic knowledge - 'Catalogus Gloriae Mundi'. This book was a survey of every known topic with which Chasseneuz was familiar. However, the focus of the work was French heraldry and societal ranks in the 15th-century. This 1649 edition includes charming illustrations throughout including dozens of coats of arms and family crests.
Bookseller:
Schilb Antiquarian Rare Books (schilb_antiquarian_books)
[Columbia, Missouri, US]